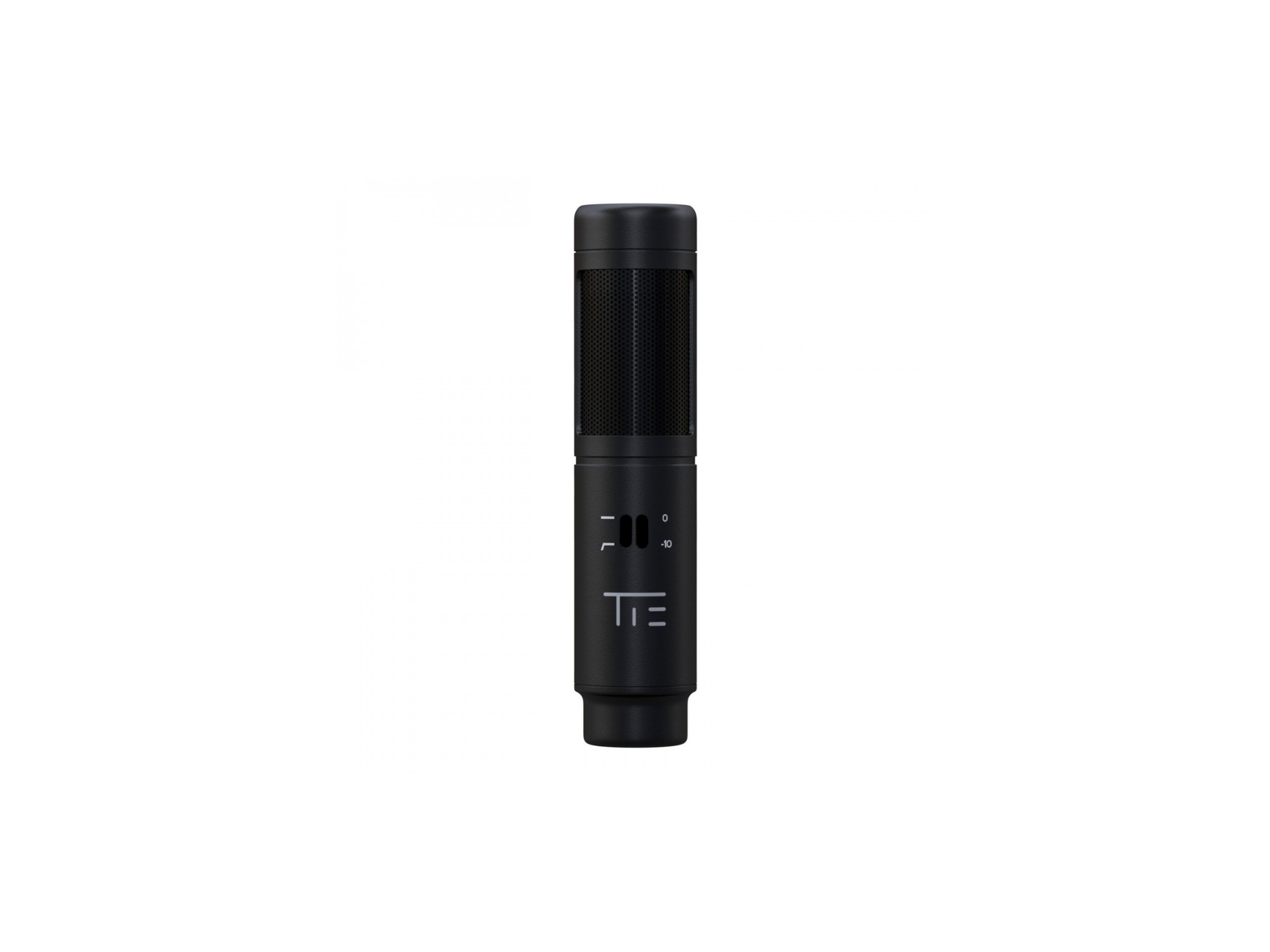 The Tie Studio TVM-1 Multi Purpose Video Mic is a versatile, premium-quality microphone that can be used for a variety of applications, from improving the audio quality of your DSLR camera to capturing high-quality sound on the move or at home.
Enjoy crystal-clear sound when capturing audio and visuals, thanks to the internal condenser capsule allowing you to capture sound with the utmost detail. You can use the Tie Studio TVM-1 for interviews, vlogging, podcasting and creating professional videos. You can also monitor your sound whilst you record thanks to the integrated 3.5mm headphone jack.Recording on the go? The integrated low-cut filter and switchable attenuation levels allow you to cater to any situation, ensuring you get the best possible take every time. Connect the TVM-1 to your camera, smartphone, tablet or laptop and take your creations to the next level!
No matter where you're recording, the TVM-1 will shine. The condenser capsule helps to provide a focused sound, perfect for "point-and-shoot" recording. This makes it perfect for use with a camera and audio/visual work, helping to optimise your sound quality whilst recording. The microphone comes complete with a range of accessories including a windshield, connection cable and a bag to keep your mic protected on the move.
What's Included
TVM-1 video microphone
Bag
Clamp with hot shoe adapter
Windshield
3.5mm TRS and TRRS connection cable
Specifications
Polar Pattern: cardioid
Connector: 3.5mm jack connector
Frequency Response: 20 Hz – 16 kHz
Sensitivity: -37dB @ 1khz
Weight: 30 grams
Dimensions (WxHxD): 80x19x84 mm
More information – Tie Studio