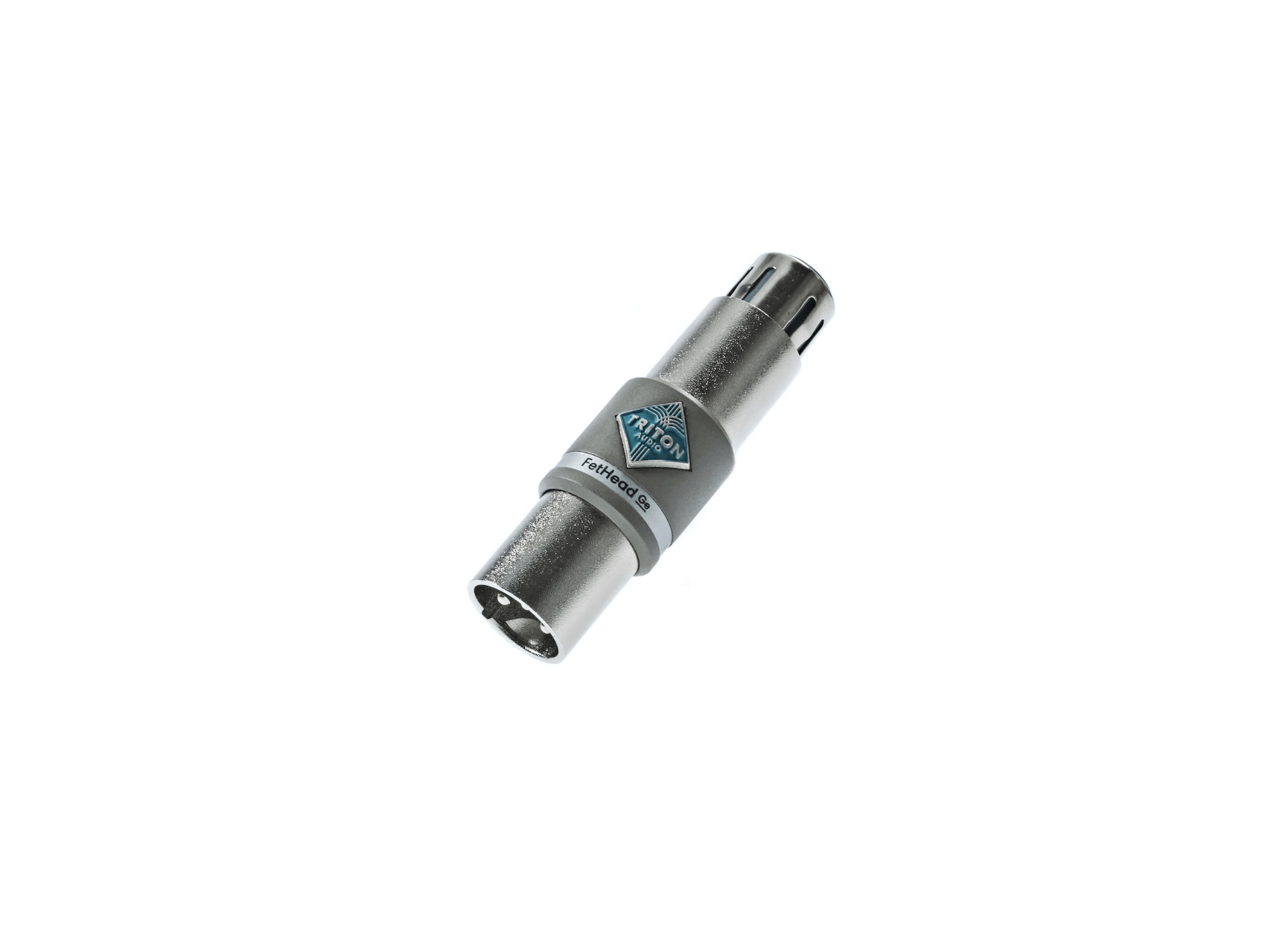 FetHead Germanium is high quality in-line microphone preamplifier.
It provides a punchy and direct, 'larger than life' germanium sound for dynamic and ribbon microphones. Sounding full and rich it is reminiscent of much higher priced vintage gear, making FetHead Ge's desirable coloration a really great addition to (interface) preamps which sound rather neutral. Our FetHead Germanium utilizes tried and true FET technology combined with a hand selected "New Old Stock" Germanium transistor to deliver 29dB's of germanium flavored boost.
Germanium Flavor..
Germanium transistors were widely used in earliest transistor designs by Neve, EMI, Telefunken, and Fairchild, and have developed a reputation for a decidedly vintage mojo that remains sought after today.
We created a novel hybrid circuit that consists of low noise JFETs and a hand-selected 'new old stock' germanium transistor to take full advantage of the "Germanium" sound and at the same time achieve the same sonic quality we are known for. A low impedance output buffer provides output drive to long cables.
For ribbon and dynamic microphones
Great addition to neutral sounding preamps
Adds 29dB amplification
Lifetime warranty NOS Germanium transistor
More information – Triton Audio