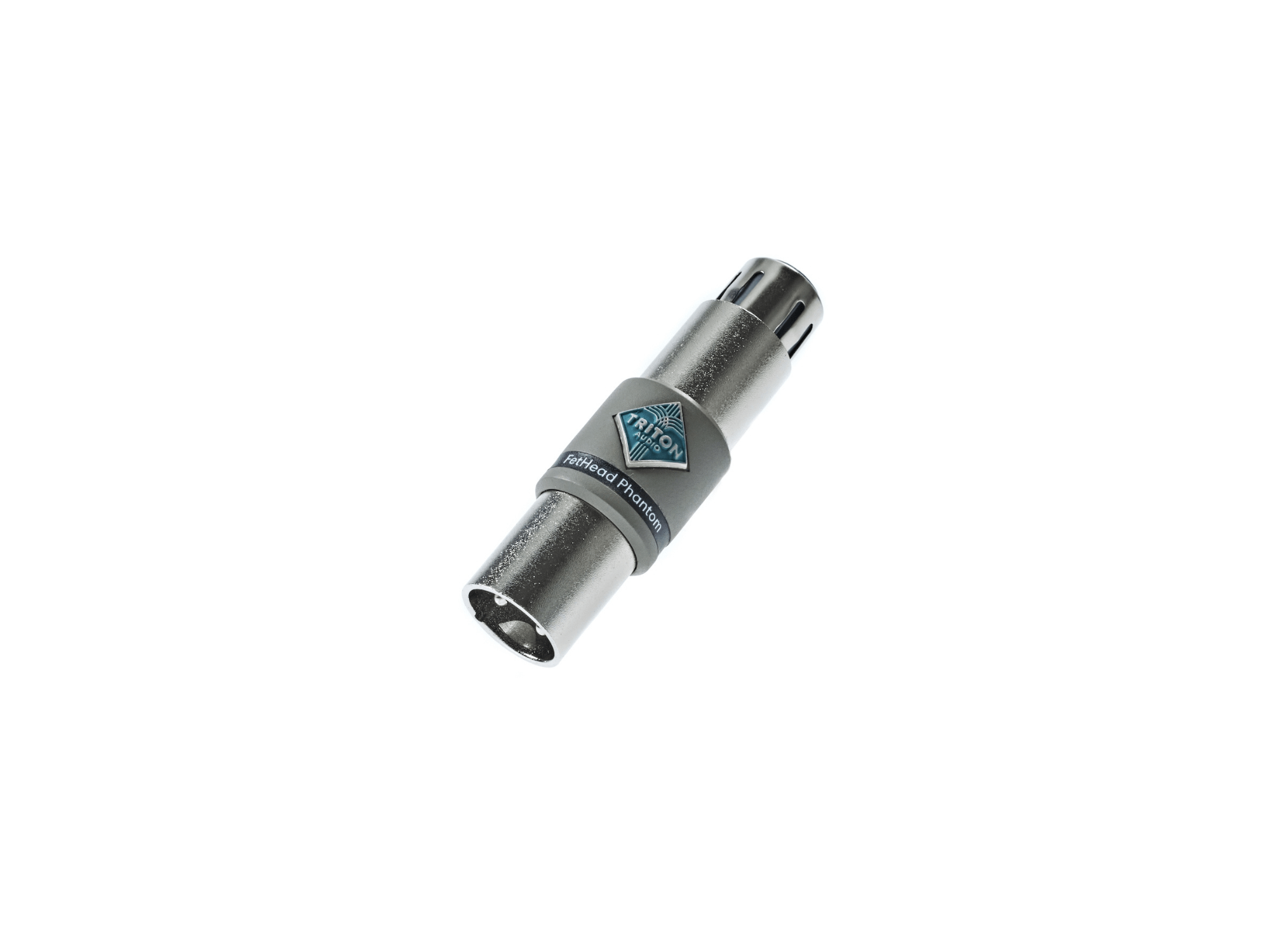 Boost your microphone!
FetHead Phantom is an ultra-low noise, high quality, in-line microphone preamplifier. It provides improved sound for condenser microphones. Small, compact, but powerful, Fethead Phantom utilizes tried and true FET technology to deliver up to 18dB of clean boost. No more cranking your mic preamp and adding unwanted noise to get your microphone to an acceptable volume.
Operation
Your Fethead Phantom will latch straight onto any XLR equipped microphone, or anywhere else in the signal path between microphone and preamp/mixer.  The electronics are housed in a robust metal chassis with a balanced female XLR input and a balanced male XLR output, rugged enough for use at home, in the studio or on tour.
Allows phantom power to reach the microphone
Adds 18dB of clean gain
Great for mobile recording and camera microphones
More information – Triton Audio