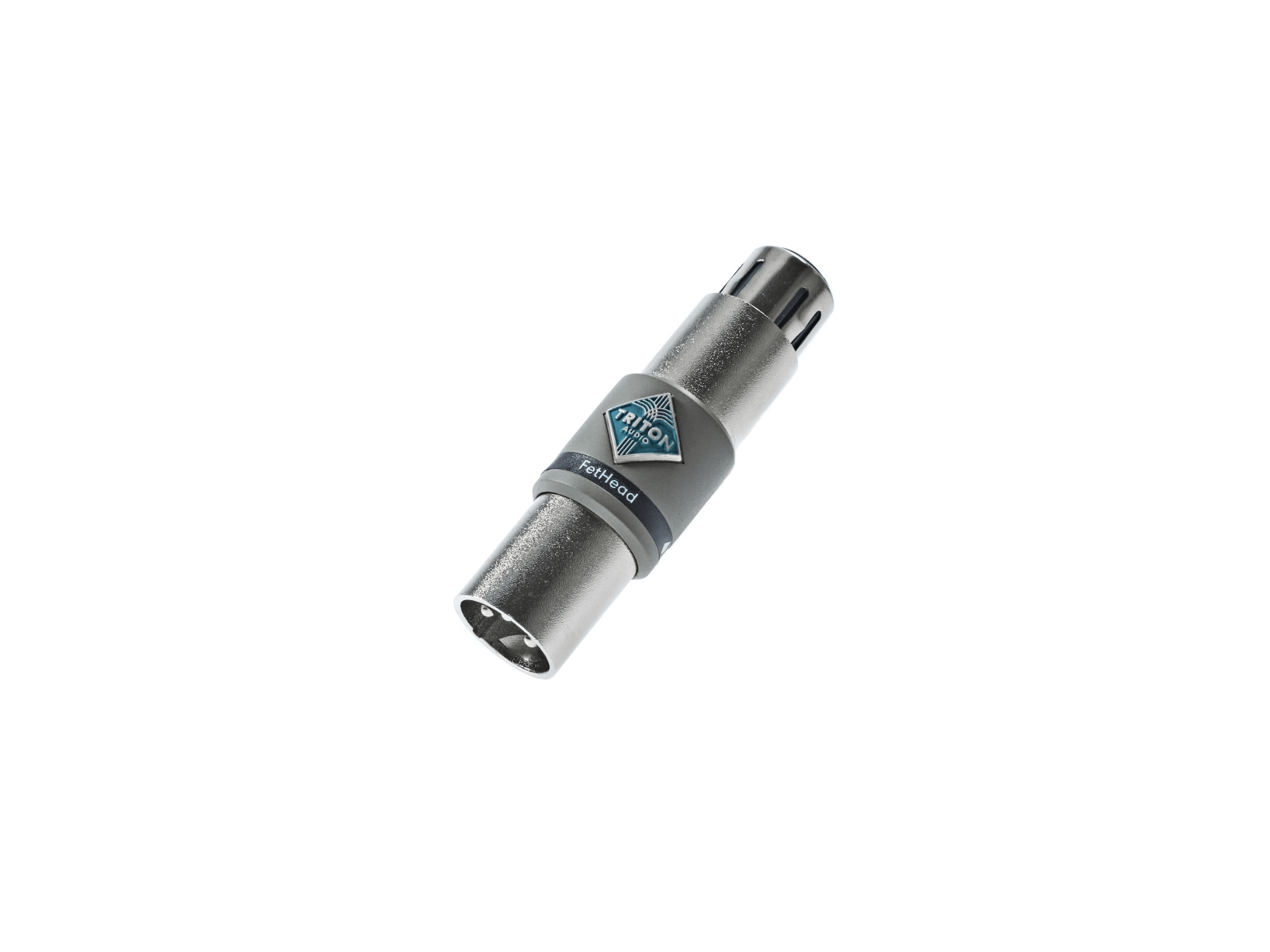 Boost your microphone!
FetHead is an ultra-low noise, high quality, in-line microphone preamplifier. It provides improved sound for ribbon and dynamic microphones. Small, compact, but, powerful, Fethead utilizes tried and true FET technology to deliver up to 27dB of clean boost. No more cranking your mic preamp and adding unwanted noise to get your microphone to an acceptable volume.
Which microphones benefit?
We noticed an improvement on all tested microphones. A Shure SM57 for instance, sounds more responsive over a broader frequency range. When mated with a high-end dynamic microphone like a Sennheiser MD441, or Shure SM7 our FetHead really shines.
Ribbon microphones benefit greatly too because of a much better impedance match.  Fethead reduces the load on the microphone, giving it better transient response characteristics. FetHeads low noise signal amplification also extends the usable range of a ribbon microphone, making it more suitable to capture softer sound sources.
Boost your microphone
Adds 27dB of clean gain
Lowers the noise floor of your recordings
Often imitated, never duplicated
For ribbon and dynamic microphones
Low noise Class A FET amplifier
27 dB amplification (@ 3000 Ω Load)
Balanced XLR input/output
Frequency response 10hz-100khz (+/- 1dB)
Z-in 22 kΩ
Circuit is powered with 24-48V phantom power
More information – Triton Audio