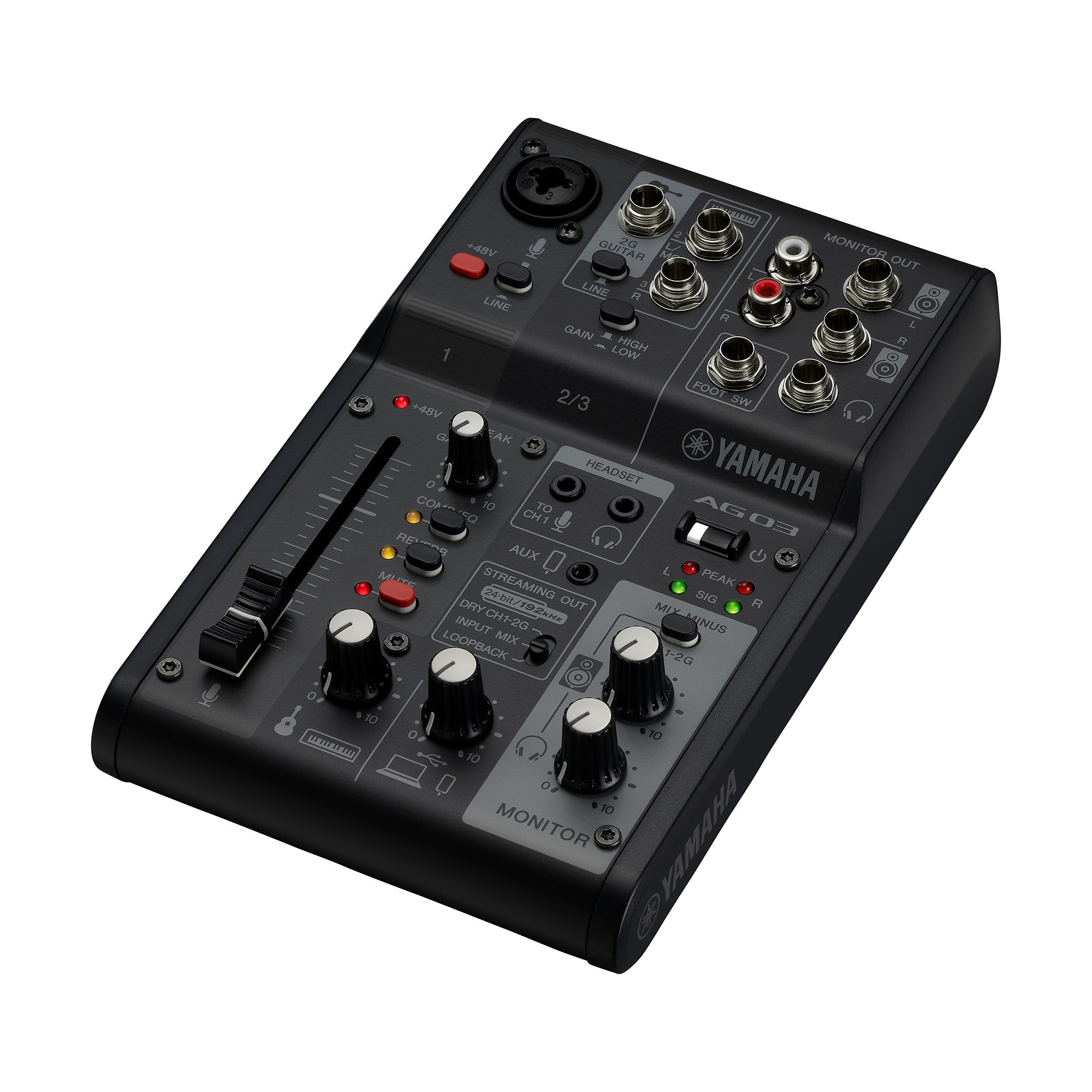 Fast, intuitive sonic control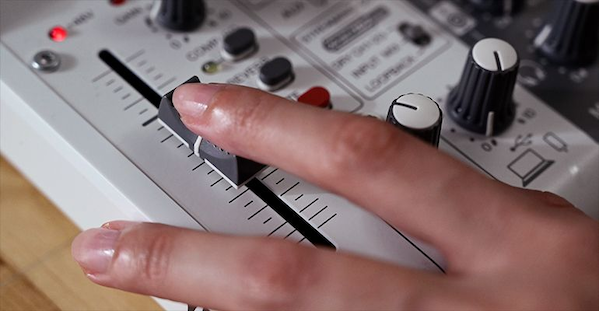 The AG03MK2 is equipped with a variety of physical controls including a large 60mm fader that helps you shape and manage the audio intuitively and quickly. The newly added mute button allows you to cut your mic input at a moment's notice if your situation demands it. Reverb and Mute can even be controlled by the optional FC5 foot switch, freeing up your hands for other tasks.
A 3-channel live streaming mixer with USB audio interface.
60 mm faders for mic CH1
+48 V phantom power on CH1 input for condenser mics or Dl boxes
Hi-Z input for guitars on CH2
High resolution (24-bit, 192 kHz) 2-track audio recording and playback
4-pole mini input/output (TRRS) to support a wider range of streaming applications
Flexible inputs and LOOPBACK function ideal for live streaming or recording
Mute button for convenient live streaming
Easy control and pro sound with Amp Simulator and 1-TOUCH COMP/EQ, REVERB
AG Controller (Windows/Mac/iOS) for precise parameter control
Windows/Mac support by USB-C connection
iOS connectivity via Apple Camera Adapter (requires external USB power supply)
Android supported by 4-pole mini input/output (TRRS)
USB-C power input (5 V DC, 900 mA)
Cubase Al, WaveLab Cast, Cubasis LE and Rec'n'Share are available