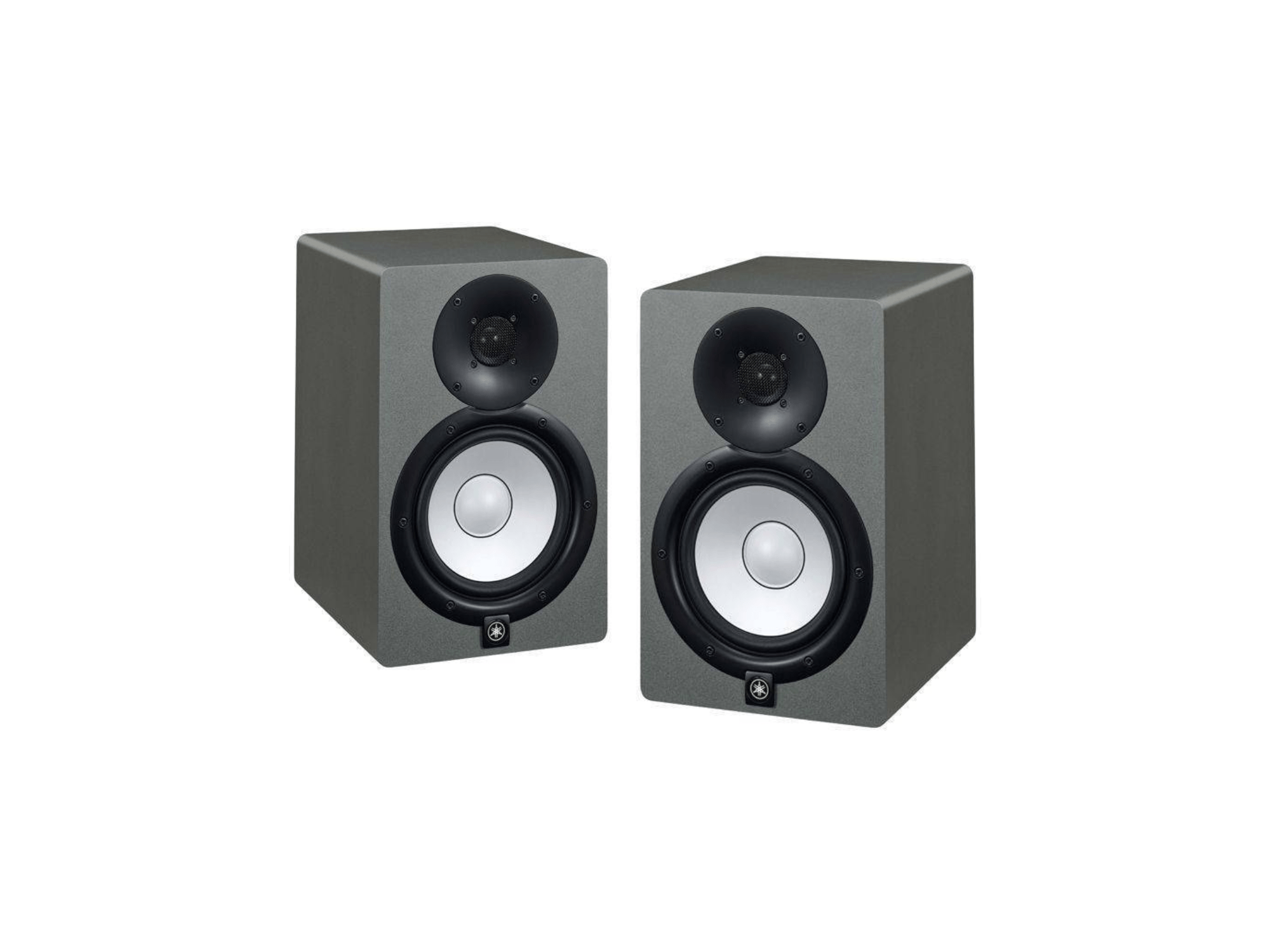 The Yamaha HS7 active studio monitor will help you make better-sounding recordings. Yamaha's nearfield monitors with those iconic white-coned woofers have been ubiquitous in top studios worldwide ever since the original NS-10s hit the scene in the late '70s. Yamaha (never content to rest on its laurels) has continuously developed and perfected, resulting in HS series monitors with newly designed bi-amplified drivers and scientifically ported enclosures that deliver amazing accuracy and vanishingly low coloration. Don't mix in the dark. Nail what you're after without the guesswork, with Yamaha's HS7.
Optimum response in any room
HS series monitors deliver outstanding monitoring performance, enabling you to get your mixes just right. Even better, you can take your accurate monitoring on the road. The HS7 boasts room-control and high-trim response controls that let you tailor your monitors to your room for optimal response. So whether you're in a control room or in a cramped remote truck, you'll always be able to trust your monitoring.
Yamaha HS7 Active Studio Monitor Features:
High-performance drivers and mounting system
6.5″ cone woofer, 1″ dome tweeter
Large magnets in an Advanced Magnetic Circuit design
Built-in bi-amplification: 60W LF, 35W HF
Dedicated power amps are perfectly matched to the woofer and tweeter
Enclosure is designed to kill unwanted resonances that can influence sound
Room-control and high-trim response controls give you optimum response in any room
More information – Yamaha