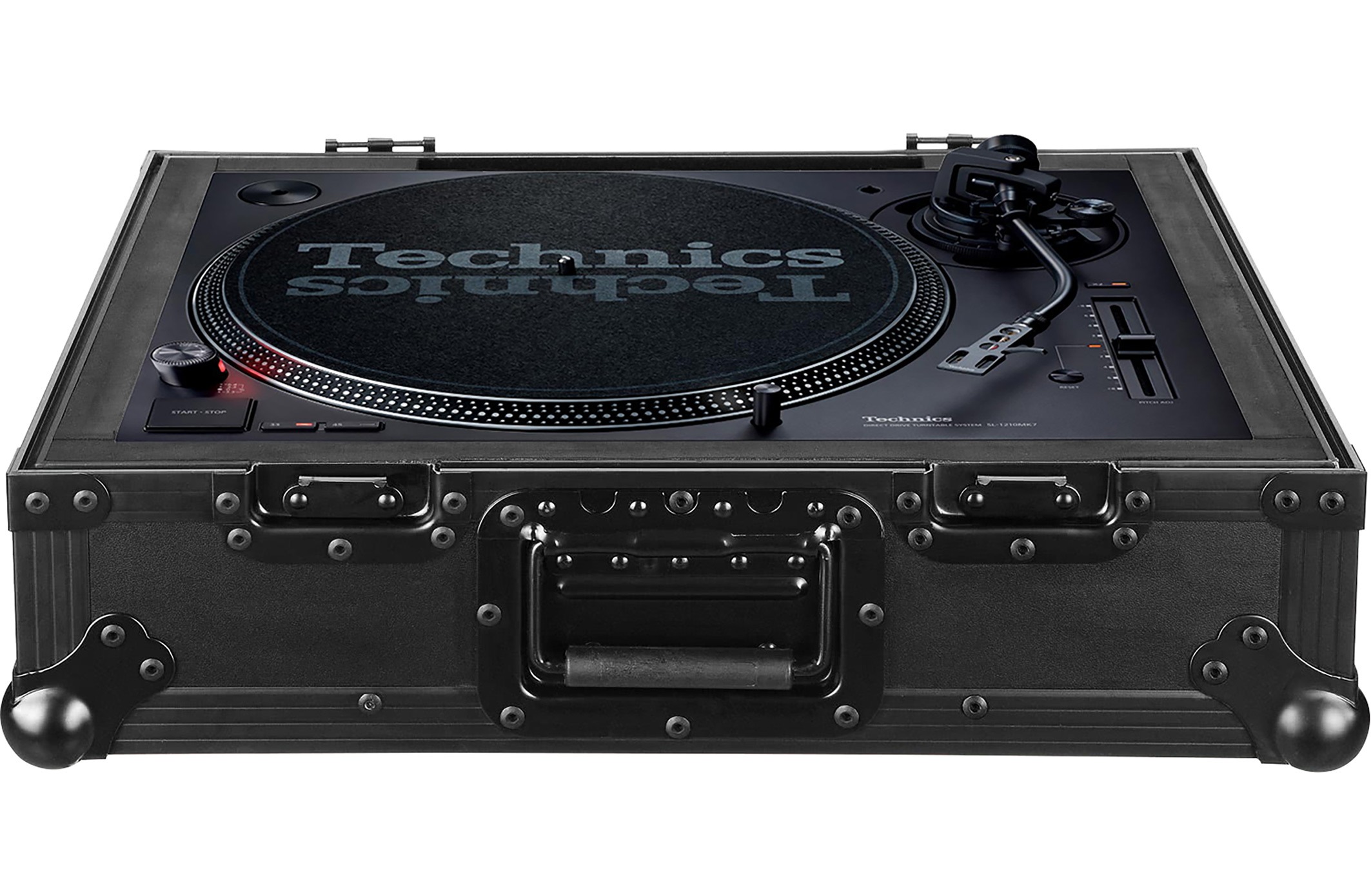 The Technics Equipment Case in the night black NSE Edition not only offers strong, professional quality, but also inspires with a modern look – without question an eye-catcher! The helpful butterfly snap locks ensure an extraordinarily stable fit of the cover and easy unlocking and locking. All NSE flightcases can also be locked with an optional lock for stronger protection.
Details Zomo T-10 NSE
Protects the DJ turntable from defects, scratches or external damage
High-quality workmanship for the hard DJ everyday life
Sturdy design
Contemporary design
High quality inner padding for best hold
Helpful ball corners provide reliable protection against shock and impact
Quickly lockable butterfly snap locks
handholds
Removable lid
Technical data
Suitable devices: 1x Technics SL-1210 MK2 / MK5 / MK7
Outer material: 9mm plywood
Color: Black NSE (Night Style Edition)
Weight: 8.68 kg
External dimensions: 517 (length) x 427 (width) x 224 (height) mm
** The devices pictured and/or mentioned in the photos are NOT included in the scope of delivery!