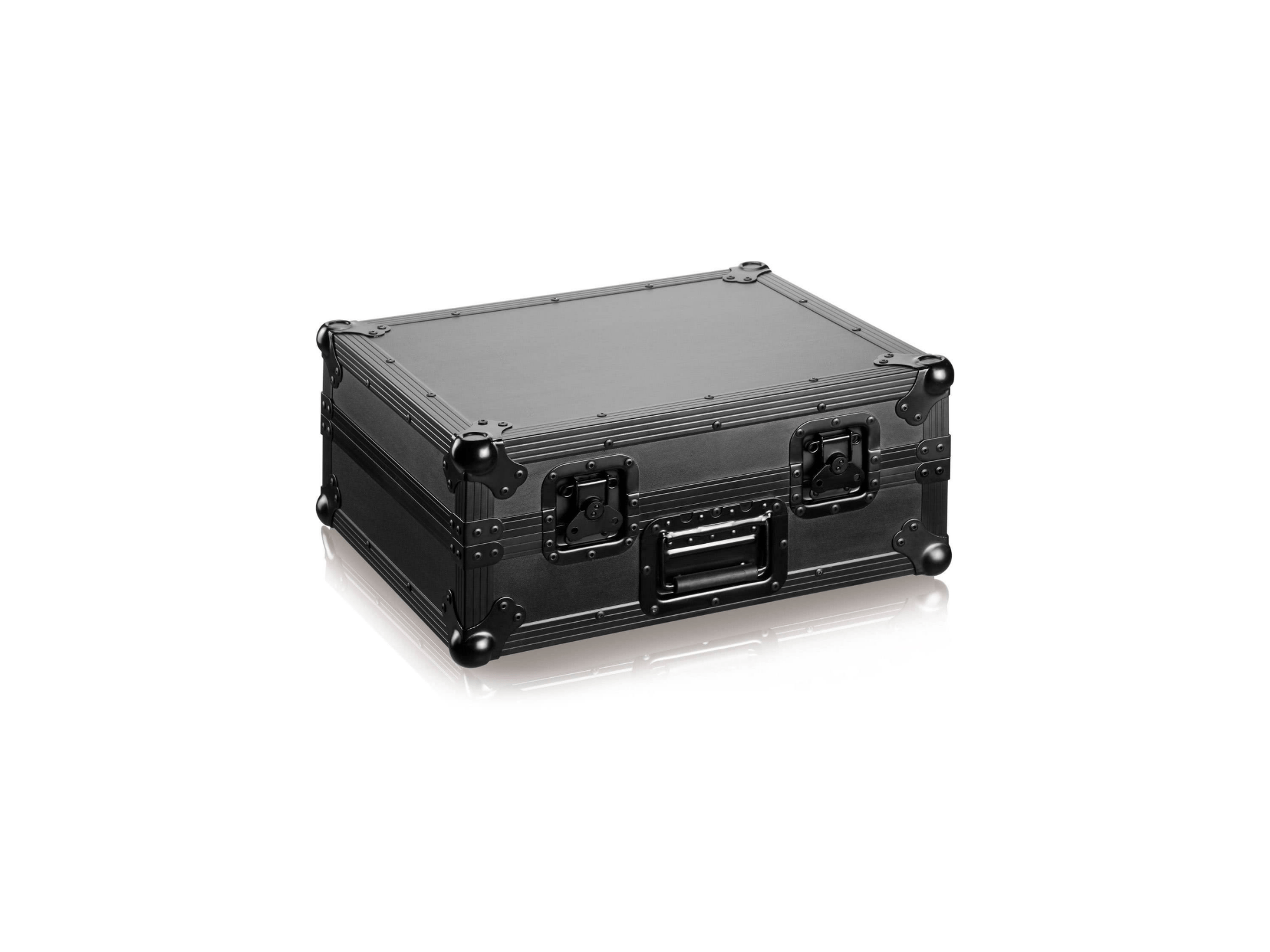 The extremely robust casing is made of high quality 9mm thick laminated plywood. This makes the Zomo Flightcase extremely stable and resistant to help protect your DJ equipment against knocks, scratches and other accidental damage. The massive aluminum profiles and rounded edges in a cool black finish are virtually indestructible. The removable lid can also be used as a base. This Zomo flightcase offers a high specification combined with a stunning appearance and is a real eye-catcher at any event.
Sheer genius and totally cool! It´s Zomo!
Features
Stylish and professional NSE design
Pro quality for the toughest environments
Aluminium profiles
Solid Corners
Extra solid construction
Comfortable carrying handle
Two high quality butterfly closures
High grade processed interior padding
Suitable for PLX-1000″ und "PLX-500", "Audio Technica AT-LP", Vestax PDX, Technics 1210, Numark TTX and many more…
Specifications
Colour: black NSE (Night Style Edition)
Capacity: 1x Turntable
Dimensions: 532 (W) x 442 (D) x 230 (H) mm
Weight: 7.80 kg
Suitable for many common turntables such as:
Audio Technica AT-LP
Denon VL-12 Prime
Numark TTX
Omnitronic DD-5220L
Pioneer PLX-500
Pioneer PLX-1000
Stanton ST-150
Stanton ST-150 M2
Stanton STR8.150
Stanton STR8.150 M2
Synq X-TRM1
Technics 1200
Technics 1210
Vestax PDX
and many more…
**Any other illustrated or listed devices are not included. These are available separately in our shop.