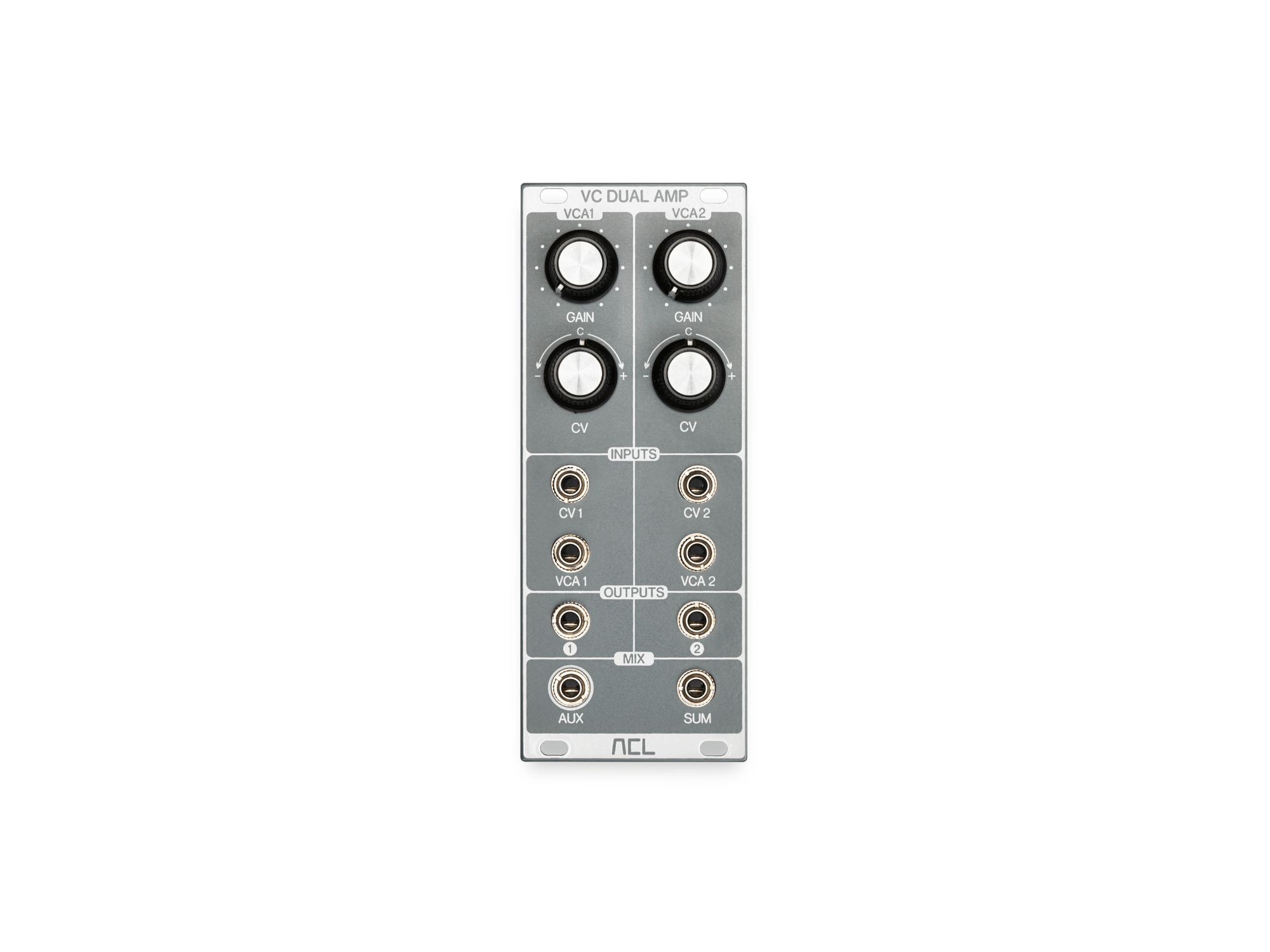 There′s an old saying in modular circles: you can′t have too many VCAs. But we think that should say 'you can′t have too many great VCAs'. And that′s what we set out to make – two great VCAs, in one!
Dual VCA delivers unrivalled clarity of sound, amplifying an input signal insanely accurately, without any colouration, distortion, or bleed.
But before we explain why, let′s be completely clear: we know VCAs are one of the least sexy elements in a modular system (although slightly more interesting than power supplies and busboard, perhaps). Still, they are essential, and have a dramatic sound-shaping role.
And there′s always room for some new ideas, as we′ve set out to show.
A VCA with benefits
And we didn′t just go to all this trouble to be different! Our design offers significant performance advantages:
very low THD (in the whole linear gain range)
lower noise than conventional designs
no crossover-distortion (thanks to a class-A operating mode)
no overshoots or ringing (because we avoid global feedback for operating point stabilisation and linearisation, using local feedback instead)
very low CV-feedthrough (due to excellent common-mode rejection)
no audio-feedthrough from the Input to the Output
very high dynamic range, offering plenty of headroom
extremely high bandwidth (0 Hz to 20+ kHz, with no amplitude drops, phase-shifts, or filtering)
completely DC-coupled signal path (consequently there′s no high-pass filtering of low frequencies and the unit can also be used for CV-voltages).
3U Eurorack module, 10 HP wide, compatible with Skiff cases
Current Draw:
34 mA +12V
29 mA -12V
0 mA 5V
Installation depth:
More information – ACL