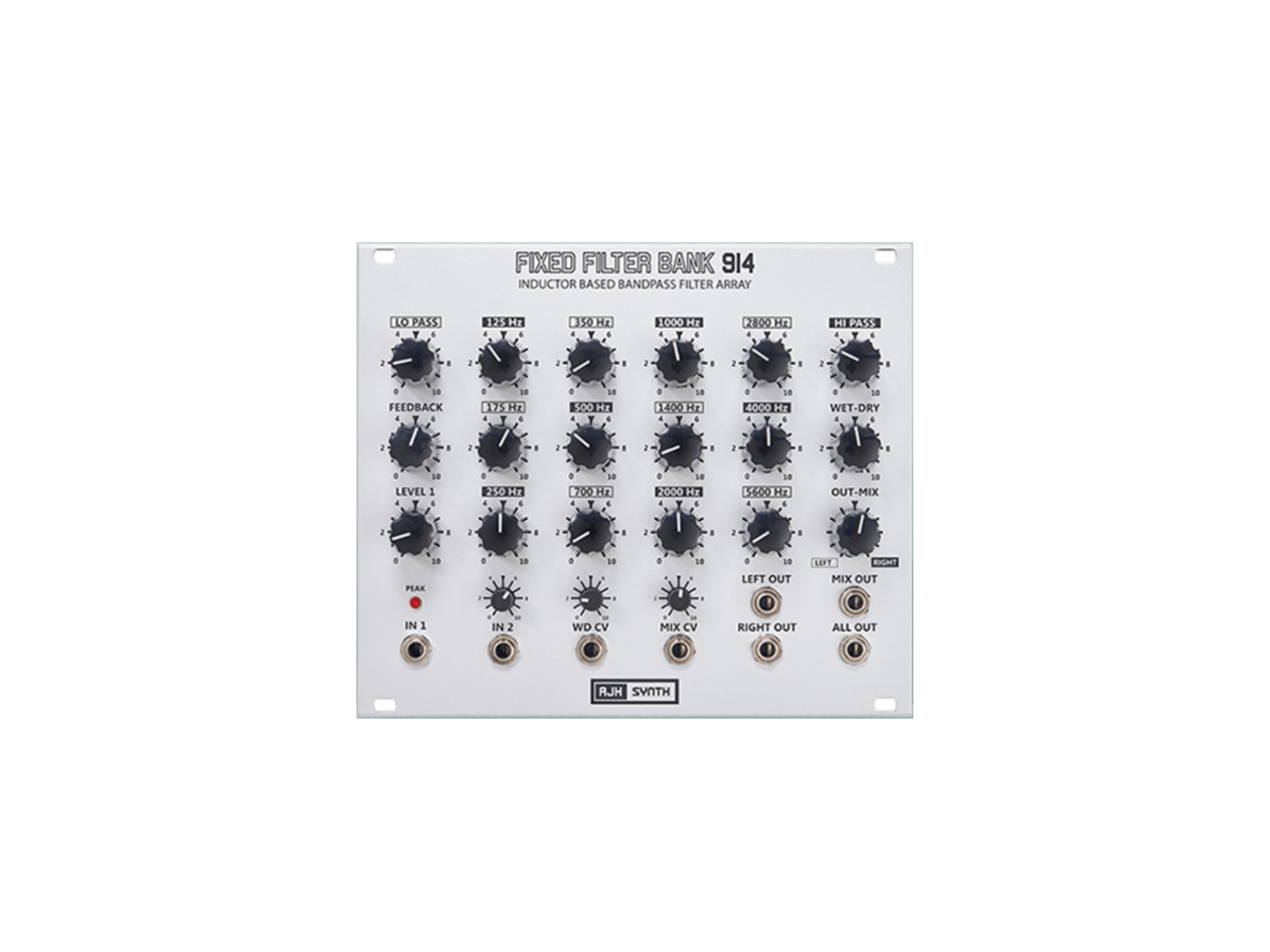 The FFB 914, like many AJHSynth modules, draws its inspiration from the early vintage synthesiser modules of the 1960's and 70's, now brought up to date by using modern components and circuit design. Here we have re-created the Fixed Filter Bank topology from the original Moog™ 900 series modular vintage synthesiser system so that it will now integrate into Eurorack systems, and due to its compact printed circuitboard design it is only 26mm deep, so can even be installed into shallow "skiff" style Eurorack cases..
Fixed filter banks offer very useful sound sculpting and shaping in modular synthesiser systems. The new FFB914 features fourteen vintage style fixed frequency, inductor based filters. There is a LP and a HP shelf filter, along with twelve BP filters set at half octave interval spacings, which range from 125 Hz through to 5.8kHz.
The individual bands are split to left and right channels, with an inbuilt cross-fader which allows manual and Voltage Controlled panning between banks.
An additional Wet-Dry cross fader mixes between the treated signal and the dry or external signal , again with manual and Voltage Controlled panning between banks.
A feedback control is also included, this adds a resonance path, which is sourced from the Mix output.
Module Width: 30hp
Module Depth: 26mm (Including power lead)
Current Usage: 180mA Positive, 170mA Negative
More information – AJH