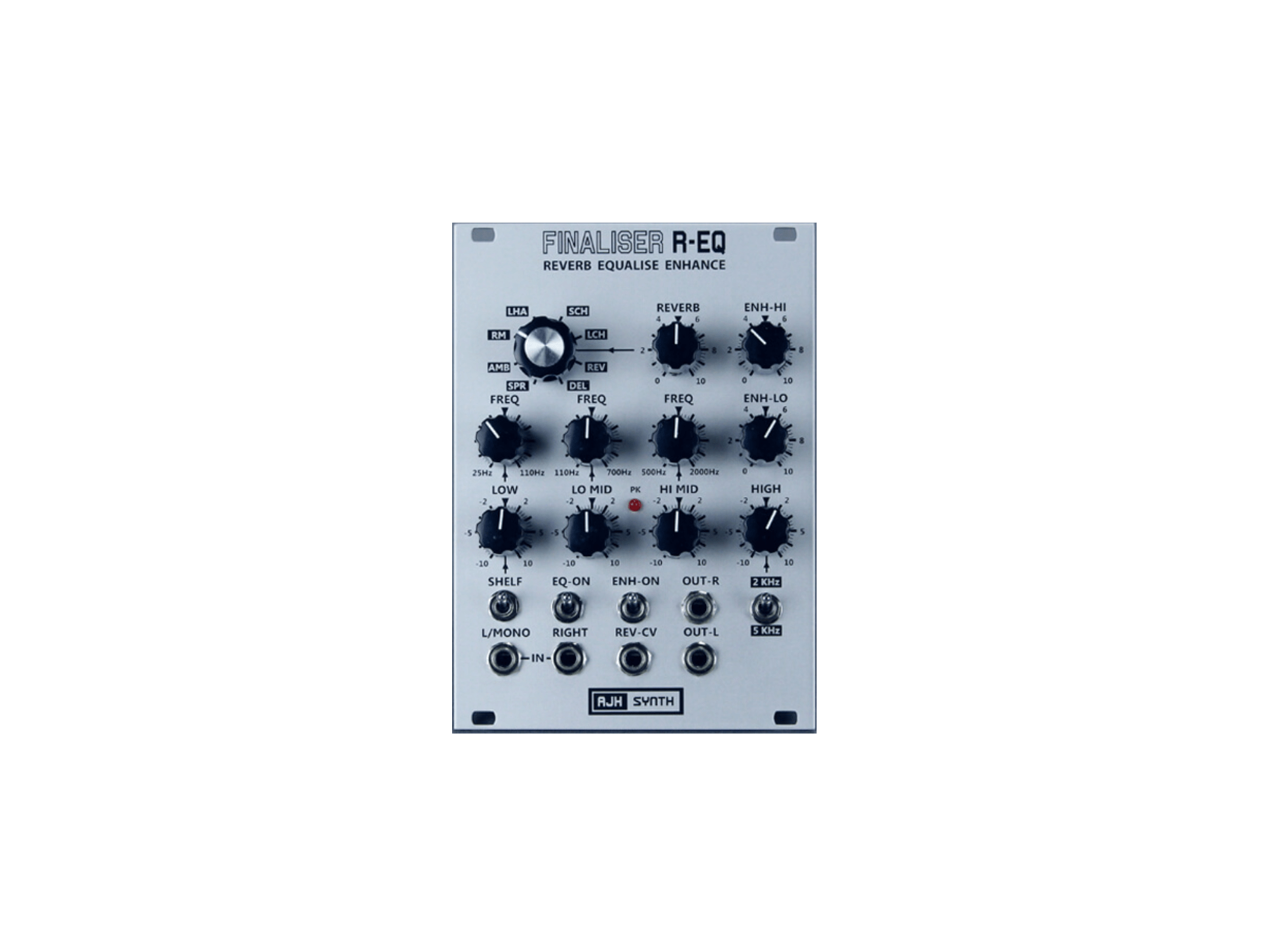 The Finaliser R-EQ Reverb, EQ and Maximiser module:
Perfect for adding that final touch to a modular patch, the AJHSynth Finaliser R-EQ module includes seven Mono / Stereo reverb types, along with a four band equaliser and a Sonic Maximiser / Enhancer.
The Reverb, EQ and Maximiser can be used in Mono IN, Mono OUT mode or Mono IN, Stereo OUT modes, The reverb alone can also be used in Stereo IN / Stereo OUT mode too.
The fully analogue four band Equaliser includes three paramentric equalisers for Low, Low Mid and High Mid ranges, and the High EQ has switchable shelving of either 2kHz or 5kHz.. The Low EQ also includes a shelving mode.
The Maximiser is a fully analogue circuit too, with low and high treatment bands which change the phase and amplitude relationships of the sound to add punch and harmonics and really bring the sound to life in the mix.
The Reverb engine is based on 20 year old DSP technology, harking back to the reverb units which were used extensively on many synth and EDM tracks a couple of decades ago. We have added full control of reverb wet / dry mix, either manually or under CV control.
Module Width: 18hp
Module Depth: 24mm (34mm with power cable)
Current Usage: 105mA Positive, 55mA Negative
More information – AJH