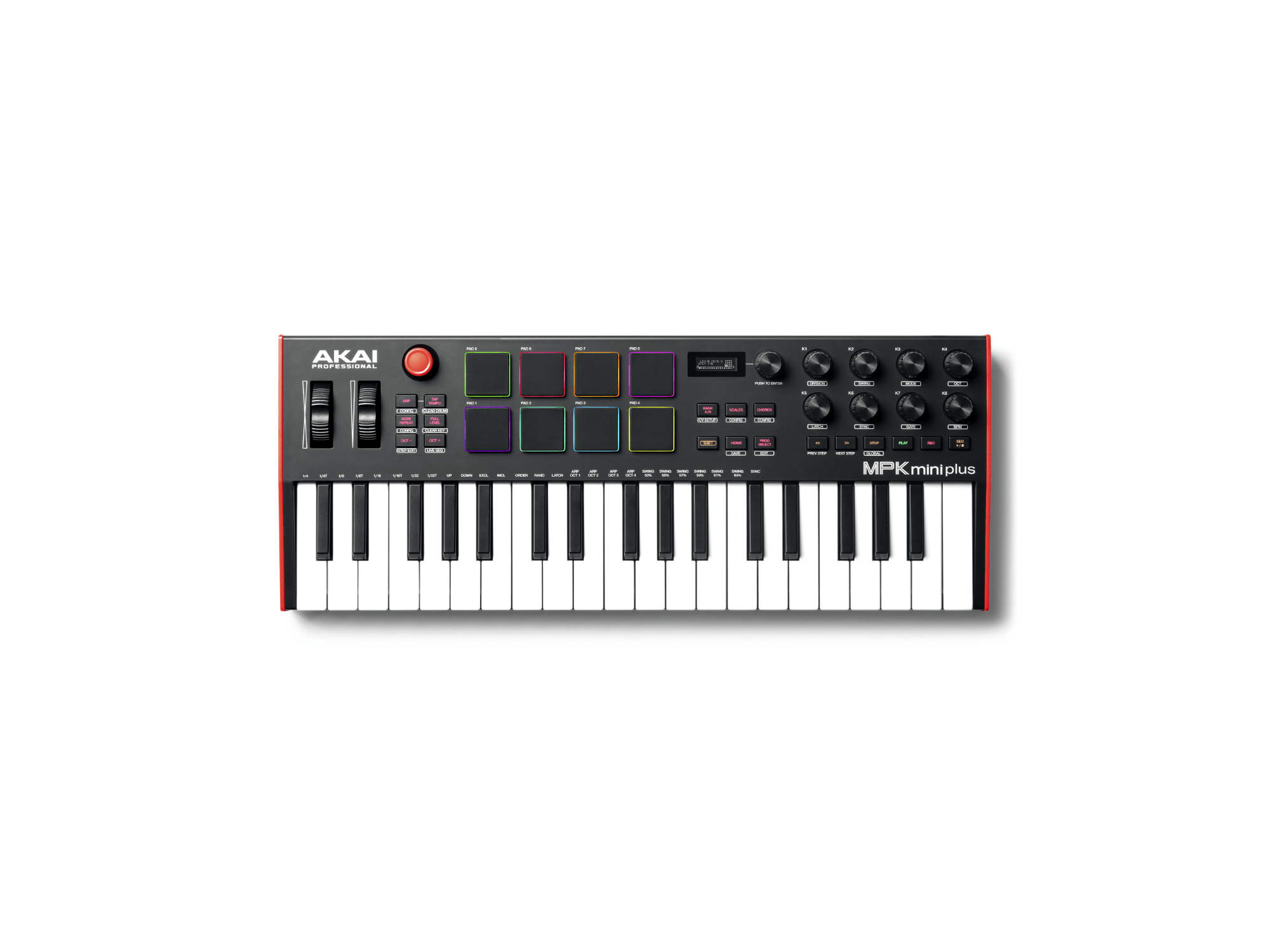 Get hands-on with your sound!
Akai's MPK Mini Plus is proof that big things come in small packages. This 37-key MIDI controller is fits in any backpack or gig bag, which makes it a cinch for studio producers of live musicians on the go. Regardless of where you play, you'll have access to every aspect of your sound with pitch and modulation wheels, eight drum pads and rotating parameter knobs, a set of DAW transport controls, and more. Complete with both USB and MIDI connectivity, using your hardware gear or DAW is as simple as plugging it in. Best of all, the Mini Plus comes bundled with a copy of Akai's MPC Beats DAW, allowing you to instantly come up with your own creations as soon as your controller arrives at your door. If you're looking for a portable, sturdy controller with ample audial control, the Mini Plus is sure to suffice.
Included MPC Beats Software DAW
When you get a MPK Mini Plus, you're getting more than just hardware. MPC Beats is included to get your next projects up and running within seconds. You'll be given access to Akai's complete DAW software, jam-packed with thousands of sounds, samples, loops, and VSTs for instant experimentation and music creation.
Akai MPK Mini Plus Keyboard Controller Features:
USB Class-compliant MIDI keyboard and live controller
37-key Gen 2 keybed offers 3 octaves of comfortable note control
Compact construction allows for an easy travel-friendly fit in nearly any gig bag
8 RGB-backlit drum pads for exclusive sampling/looping management
New Polyphonic Step Sequencer feature allows for easy creation on the go
Pitch bend and modulation wheels for live tweaking
CV/Gate input/output provides compatibility with external equipment
8 controllable parameter knobs for mixing control
Dedicated transport controls (Start, Stop, Record, Loop, Locator)
Classic 4-way joystick controller enables creative parameter control
Standalone operation compatible
Included MPC Beats software for PC and Mac
More information – AKAI