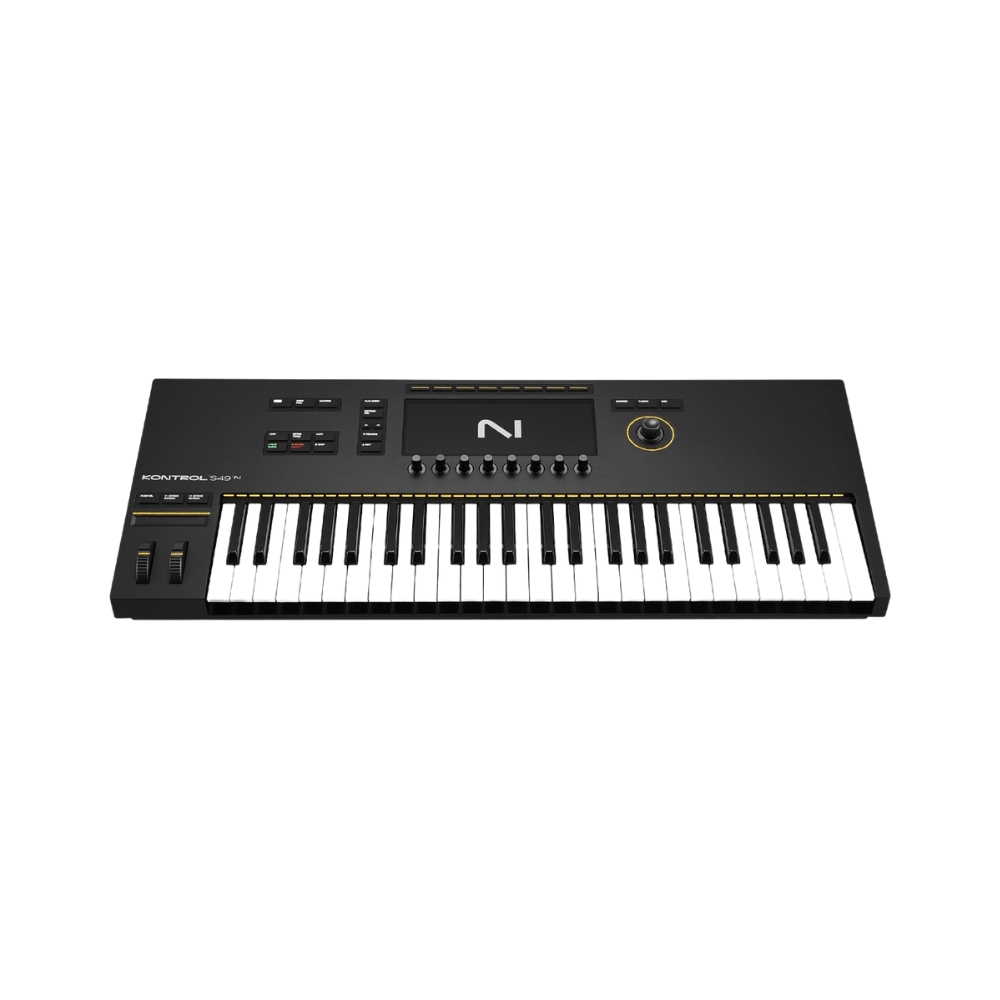 Virtual instruments meet the real world with seamless Kontakt integration and a high-resolution screen. Plus, polyphonic aftertouch delivers intuitive parameter control across all three models, in combination with weighted, hammer-action keys in the S88. All contained in an overhauled design that looks incredible and is built to last.
Specification:
1 high-resolution color screen with glass surface (1280 × 480)
CNC machined, bead blasted and anodized aluminum, 8 × encoder caps, 1 × 4D encoder cap, 2 × wheels (pitch and mod)
RGB illuminated pitch and mod wheels
New button-islands that form a continuous dustproof control surface and are grouped by function.
What's included:
Komplete Select
Komplete Kontrol Software
Stradivari Cello
Guitar Rig LE
Elements Suite
Hypha
System Requirements
MIDI 2.0 compatible
Intel Core i5, Apple M1 (and equivalent or higher)
macOS 13 (Ventura) or higher (compatible with macOS 12 in MIDI
1.0 mode)
Windows 10 (latest service pack) or higher
8 GB RAM
An internet connection and a graphics card that supports Direct 3D
11.1 (feature level 11_0) or higher are required to download and
activate this product. Once installed and activated, the product can
be used offline.
For more info, visit the manufacturer's website – Native Instruments Komplete Kontrol S49 Mk3