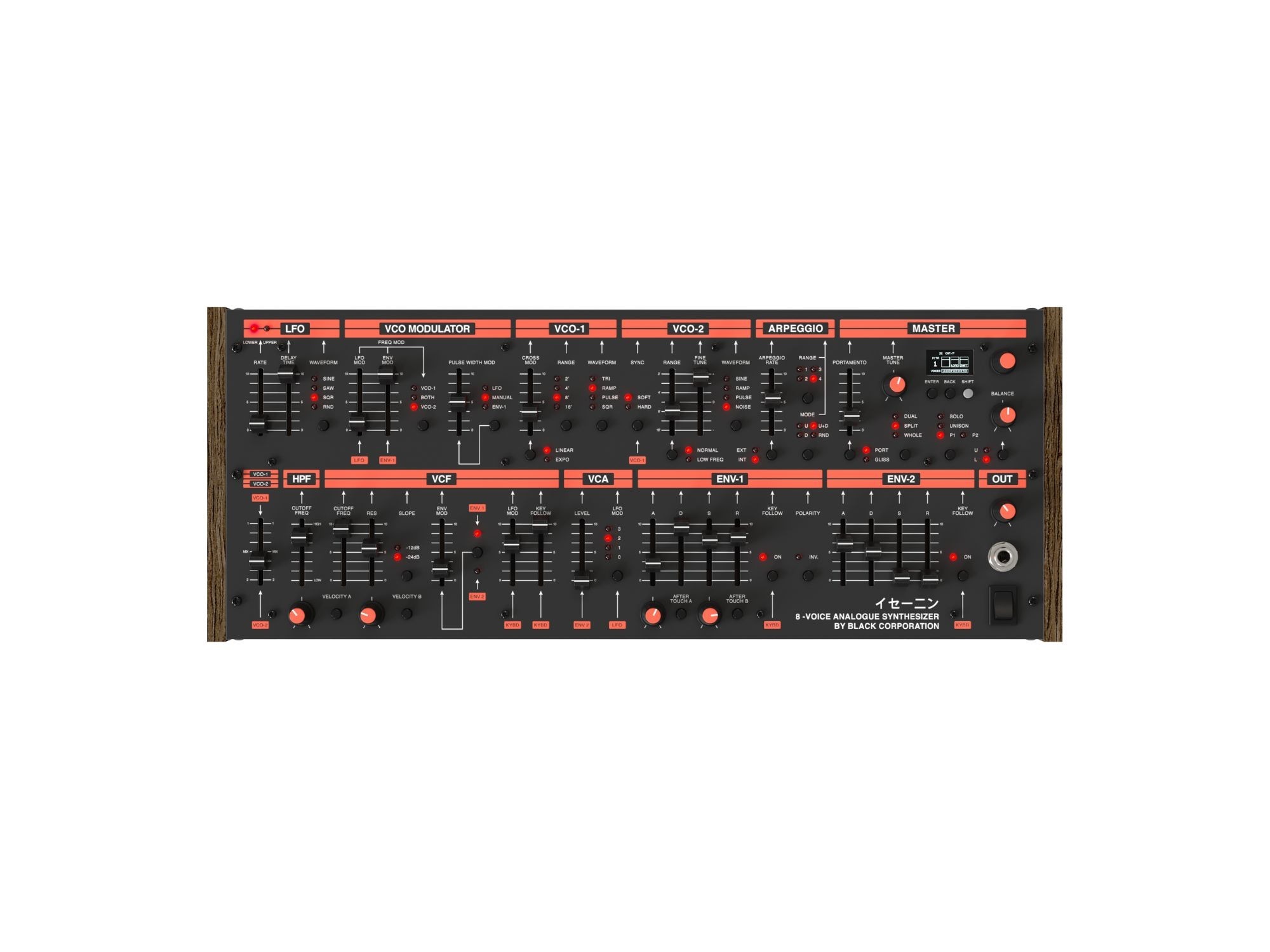 The イセーニン (ee-seh-nin) is an eight-voice analog synthesizer modeled after the legendary Roland Jupiter-8 and adapted to today's standards.
Eight separate fully analog voices. All consist of two oscillators, a highpass and a lowpass filter, noise, a VCA, an LFO, and two full ADSR envelopes. The ISE_NIN has everything that made the Jupiter-8 so desirable then and now. Powerful sound, due to the two individually tunable VCOs, an LFO with random waveform, and an arpeggiator with a random mode, but also new features like MPE, MIDI & USB control, presets and even microtuning.
A powerful tool of the ISE_NIN is the so-called layering. Hereby it is possible to assign a different preset to each of the two oscillators, to then mix back and forth between the two layers with the crossfader and to play them on both halves of the keyboard individually with their own velocity and after-touch! Per layer, there are then consequently only 4 voices available, but this still gives plenty of room to play.
A really characterful synthesizer, reanimated and adapted to today's needs.
Features:
8 voices with two oscillators each
Sine, triangle, ramp, pulse, noise waveforms
Arpeggiator with random mode
Crossfader for VCO1 and VCO2
2 filters
2 ADSR envelopes
LFO with random waveform
MPE, MIDI, USB
Velocity and Poly-AfterTouch
128 preset slots
Layering of two presets
More information – Black Corporation