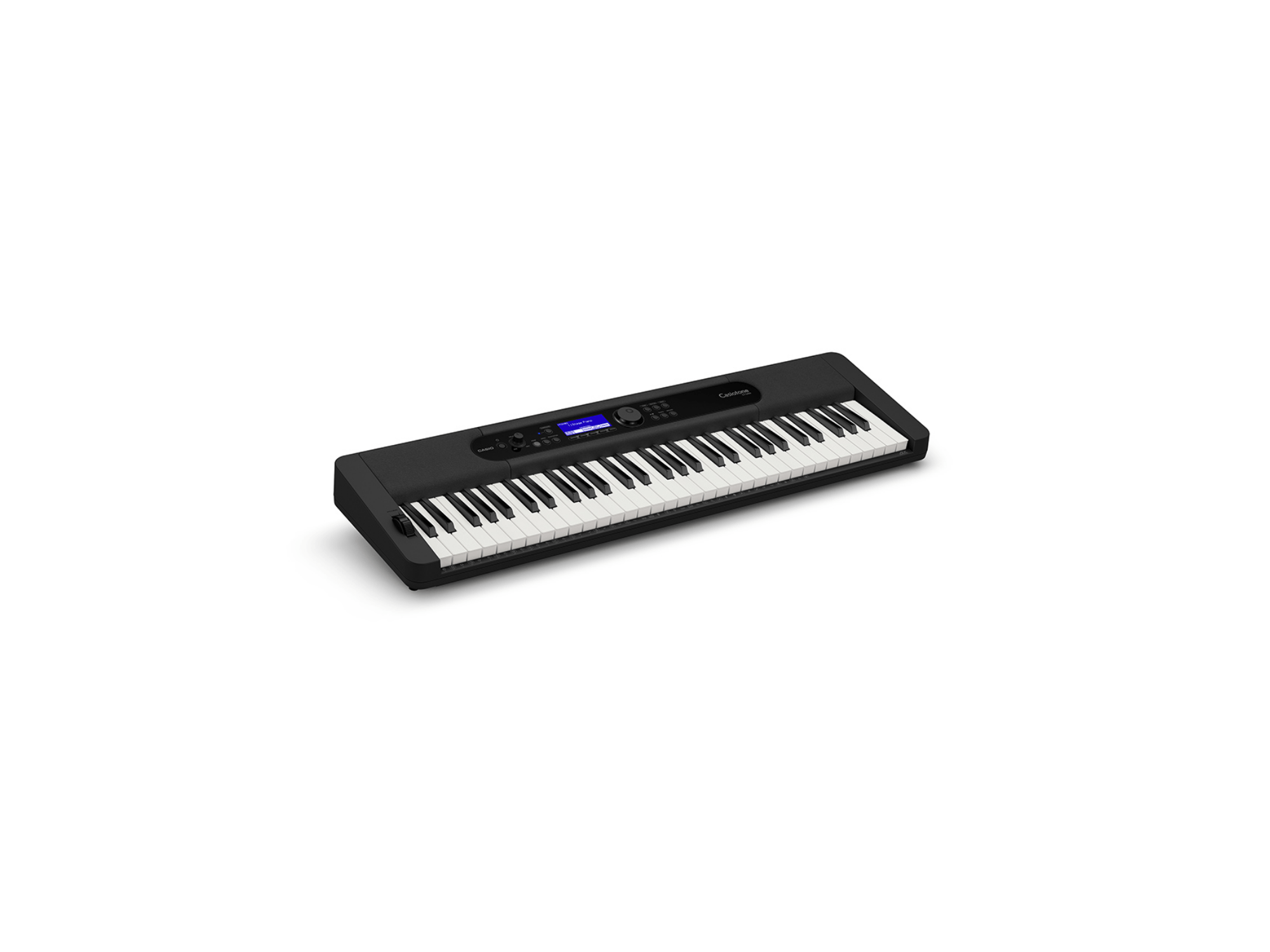 Whether you're making music just for you, or to bring joy to others, your creativity will flourish with the CT-S400. If you're sparking a new passion for music, or reigniting an old flame – this keyboard is the perfect home for all. This little firecracker packs immense power into a compact package, offering versatile tones, rich audio, and limitless possibilities for fun. Vivid and clear piano tones are just the tip of the iceberg. Practice and play along with your favorite music or automatic accompaniment. Connect with an app or external device. Your experience is limited only by your imagination.
Sounds to Inspire Your Playing
It's all about variety with 200 built-in rhythm patterns for automatic accompaniment and 600 true-to-life instrument sounds. Redefining what makes a 'real' instrument, the CT-S400's AiX Sound Source technology interprets the expressive complexity of musical instruments. With a rainbow of sounds to choose from, you never need to stop playing. Piano, strings, brass, synthesizer, bass and drums – 600 tones mean you are no longer restricted to one genre and the world of music is yours to explore. Which one will inspire you today?
The Sound of a Great Time
Despite the CT-S400's compact size, Horizontal Bass Reflex technology boosts the lows and, together with custom speakers, brings powerful and vivid sounds to life. Add the surround sound function and truly experience the vibration and power of pure music. Let the Volume-Sync EQ function take control as it automatically adjusts the balance between bass and treble, maintaining a punchy, vibrant sound, even at lower volumes. Touch the pleasure of sound and experience rich audio from the comfort of your home.
A Musical Partner That Is Always Close at Hand
Powerful meets compact. The CT-S400's slim design means it's easy to move and set up anywhere. Make music in any location, with or without a stand or desk. Ideal – even when space is limited – thanks to the handy strap pins. The CT-S400 will always be by your side and ready to play.
61 touch responsive piano-style keys
600 tones
200 rhythms
Pitch bend wheel
Vairāk informācijas –
Casio