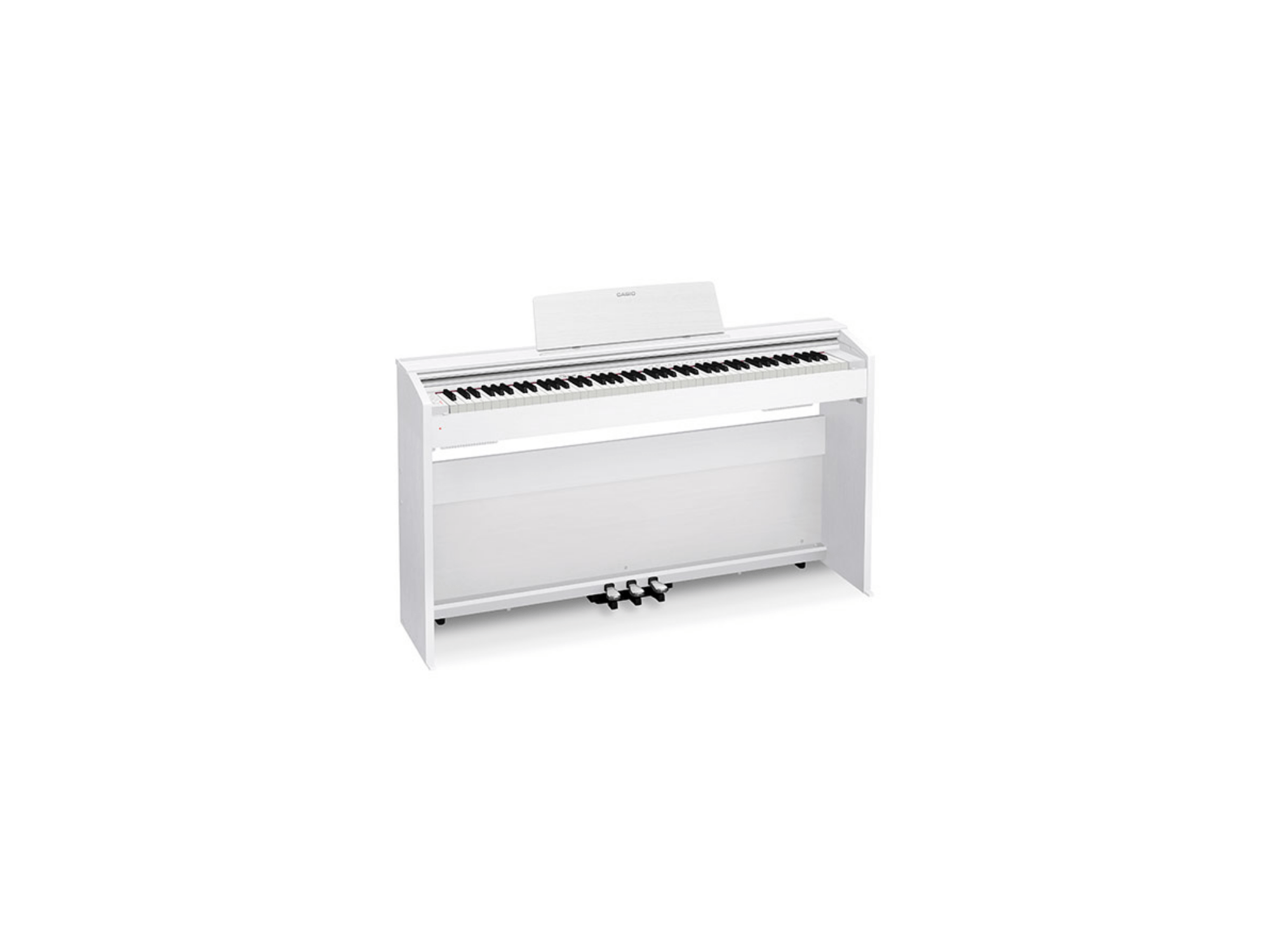 The top-of-the-range PRIVIA model combines all of the achievements of CASIOs AiR technology into one new compact design.
DIVERSE CONCERT GRAND PIANO TONES
The PX-870 has a completely new sound projection feature for improved natural sound emission. The nuanced damper and string resonance simulation provides a realistic concert grand piano experience. Additional features, such as the lid position simulator, Volume Sync EQ, headphone mode EQ and the audio recording function make this CASIO instrument a compact marvel of functionality and acoustics. The Concert Play function also allows the pianist to practise and play the piano part with an orchestral accompaniment.
Vairāk informācijas – Casio