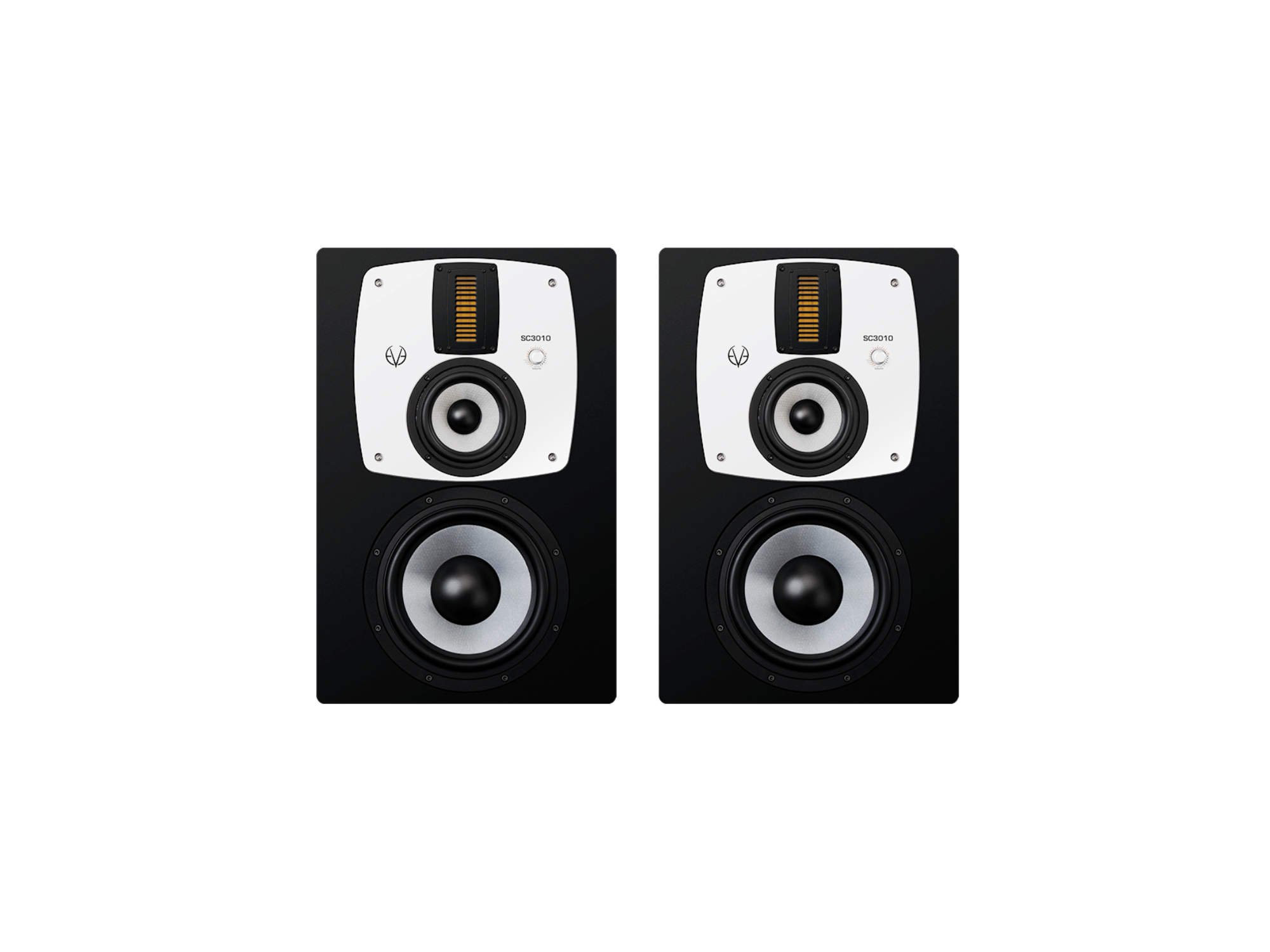 SC3010 features a very powerful amplifier array, with one amplifier custom specified per driver. All drivers found in this model were completely developed from scratch to deliver a perfect balance of high sound pressure levels, low distortion and optimised directivity. Our proprietary AMT RS6 will redefine your perception of how a tweeter should perform. The RS6 was especially designed for unparalleled precise reproduction, even at high output levels, which will definitely help you take your mixes to the next level. We've also taken great care in the design of the front of the speaker, using an ultra-stiff front plate made out of a combination of rigid plywood and a special inner construction to reduce unwanted resonances. The result? Smooth directivity, very low distortion and a well defined middle and upper frequency range combined with a powerful and tight low end.
The SC3010 system was also built with in-wall installations in mind. When used in this manner, acoustic filter modifications can be engaged by adjusting the filter controls to "inwall". And a set of high-density quality foam is provided so that the backfiring bass ports can be physically closed, improving the quality and focus of the speaker's response.
The stylish silver module in the middle of the speaker not only houses the midrange woofer and our AMT RS6 tweeter, but it can also be rotated 90-degrees, allowing the speakers to be positioned either horizontally or vertically. This helps to preserve control room sight lines and further optimises acoustic performance.
| | |
| --- | --- |
| Dimensions (WxHxD) [mm] | 380 x 580 x 440 |
| Dimensions (WxHxD) ["] | 14.96 x 22.83 x 17.32 |
| Free-field frequency range (-3dB) | 29Hz – 21kHz |
| Tweeter | AMT RS6 |
| Midrange | 130mm/5″ |
| Woofer | 250mm/10″ |
| Max SPL per pair | 126dBspl |
| Output power (woofer) | 800W |
| Output power (mid-driver) | 250W |
| Output power (tweeter) | 250W |
More information at Eve – Eve Audio