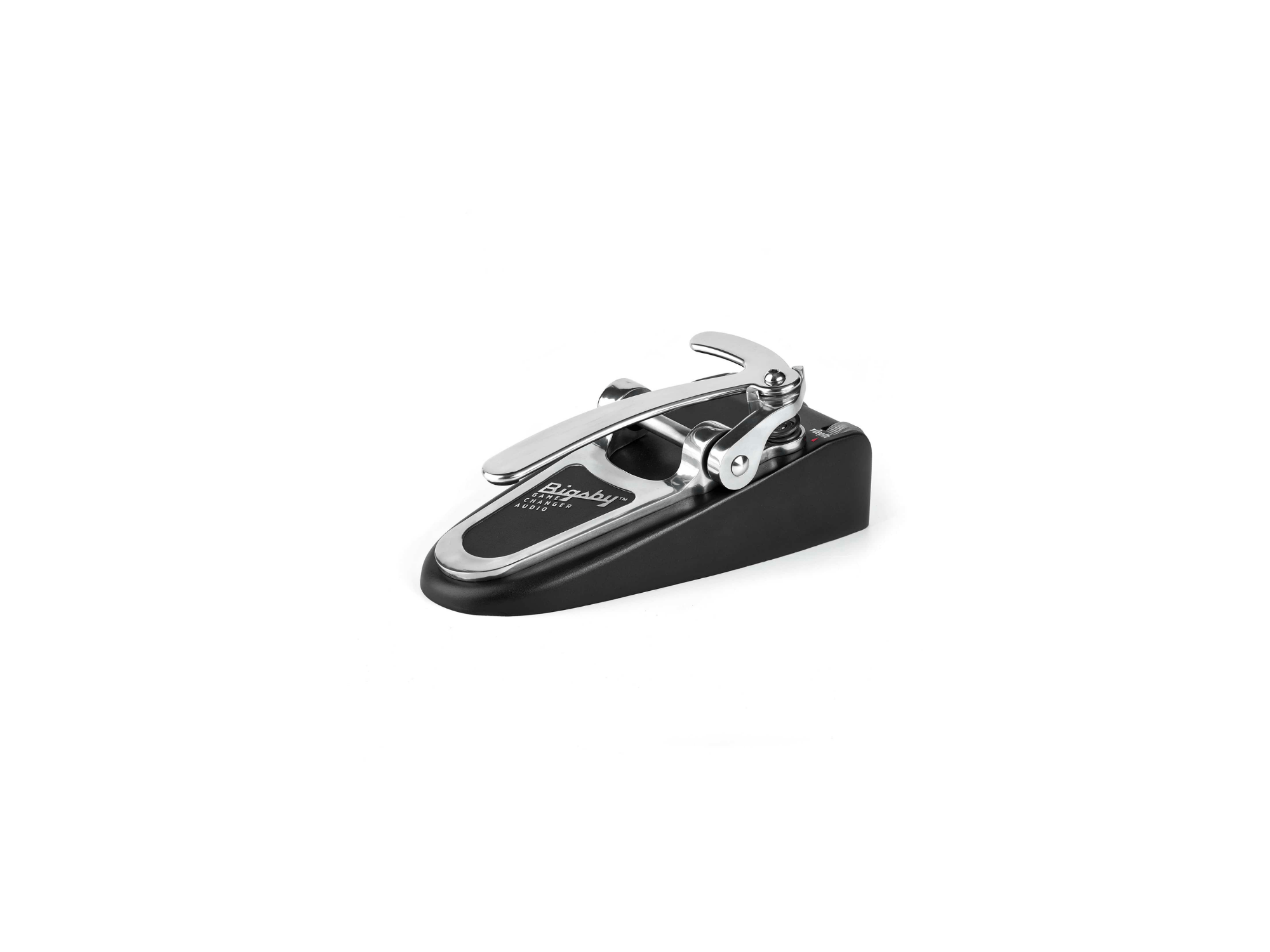 Combining modern digital effects pedal power with a touch of vintage class, Gamechanger Audio's Bigsby Pedal puts the iconic guitar vibrato system onto a polyphonic pitch-shifting pedal. Internally, the pedal utilizes the powerful SHARC DSP platform, with which Gamechanger have painstakingly crafted a convincing emulation of how a real Bigsby behaves when installed on a guitar. But of course, being physically removed from the guitar and implemented as a pedal, it can now be used for any instrument imaginable: extended-range guitars, basses, synthesizers, drums, and more!
The Bigsby Pedal is always on, meaning that like a traditional vibrato it's always available to be used. But Gamechanger have implemented a number of ways to turn the behavior on its head for exciting new sounds and possibilities. For starters, the amount of pitch shifting may be independently defined for both the upwards and downwards direction, offering up to 12 semitones of shift each way—which is more than what a regular Bigsby could reasonably do! There's also an Auto mode, which provides continuous pitch shifting with an internal LFO, with modulation depth controlled by pressing the vibrato bar on the pedal.
Whether you're looking to add vintage vibe to your instrument or seeking a flexible pitch-shifting production tool, Gamechanger's Bigsby Pedal might be the most fun solution out there.
BIGSBY PEDAL FEATURES
Polyphonic pitchshifting pedal based on the iconic Bigsby guitar vibrato system
+/- 12 semitones of pitch shift range
Always on, so it's ready when you need it
Detune parameter applies the slight pitch imperfections that would be experienced on a classic Bigsby
Type-B TRS MIDI (adapters included)
Dry Blend control
More information – Gamechanger Audio