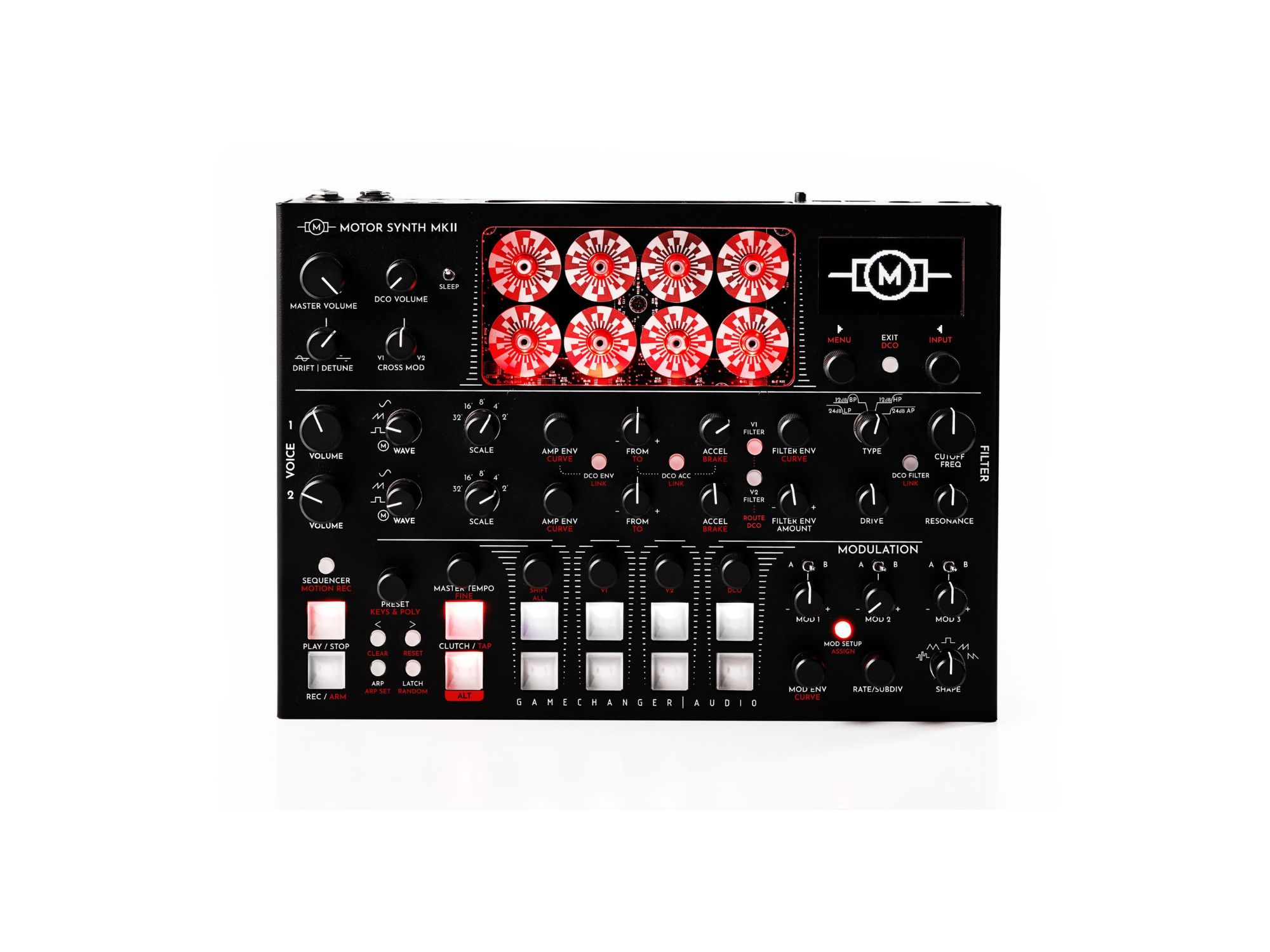 The sine, saw and square waveforms are produced by a set of specially designed optical discs that are mounted to each motor's shaft. Each motor misc has three "tracks" engraved onto its reflective surface. These "tracks" are designed as circular optical representation of the sine, saw and square waveforms
Each reflective "track" is paired with a separate infra-red laser and sensor that picks up the reflected beam. As the disc rotates and brings the differently shaded areas in circular motion, the infra-red reflectivity sensor begins outputting a so-called "Optical Waveform" – a proprietary technology that we developed specifically for the MOTOR Synth.
There are four analogue filter types – 24 dB LP, 12 dB BP, 12 dB HP, 12 dB AP (All-Pass). The new analog filter circuits have increased headroom, improved envelope response speed and a very precise analog keytrack mode with adjustable depth, direction and filter "glide".
ARP, MOTION RECORD, SEQUENCER – Powerful arpeggiator engine offers detailed control over a large variety of parameters, including note accent, pattern shift, note repeat and more. – Multiple independent motion Record lanes assignable to all sound parameters.- A built-in monophonic sequencer engine with controls for micro-timing, probability, ratchets, pattern length, pattern saving and chaining and much more.
MKII is the result of years of painstaking development and it is an improvement on many aspects of the original MOTOR Synth design, including:
– lower mechanical noise (due to custom motor engine, soft-mounting, sound panels)
– added digital voice (DCO)
– 3 fully assignable LFOs
– upgraded filter and VCA section
– expanded controls for portamento, detune and cross-mod
– powerful built-in sequencer, motion record, arp engines
– unique Motor Vocoder mode
– Input "trigger" and "sidechain" modes
– Output split mode (motor voices on separate channels)
– improved User Interface
and much more!