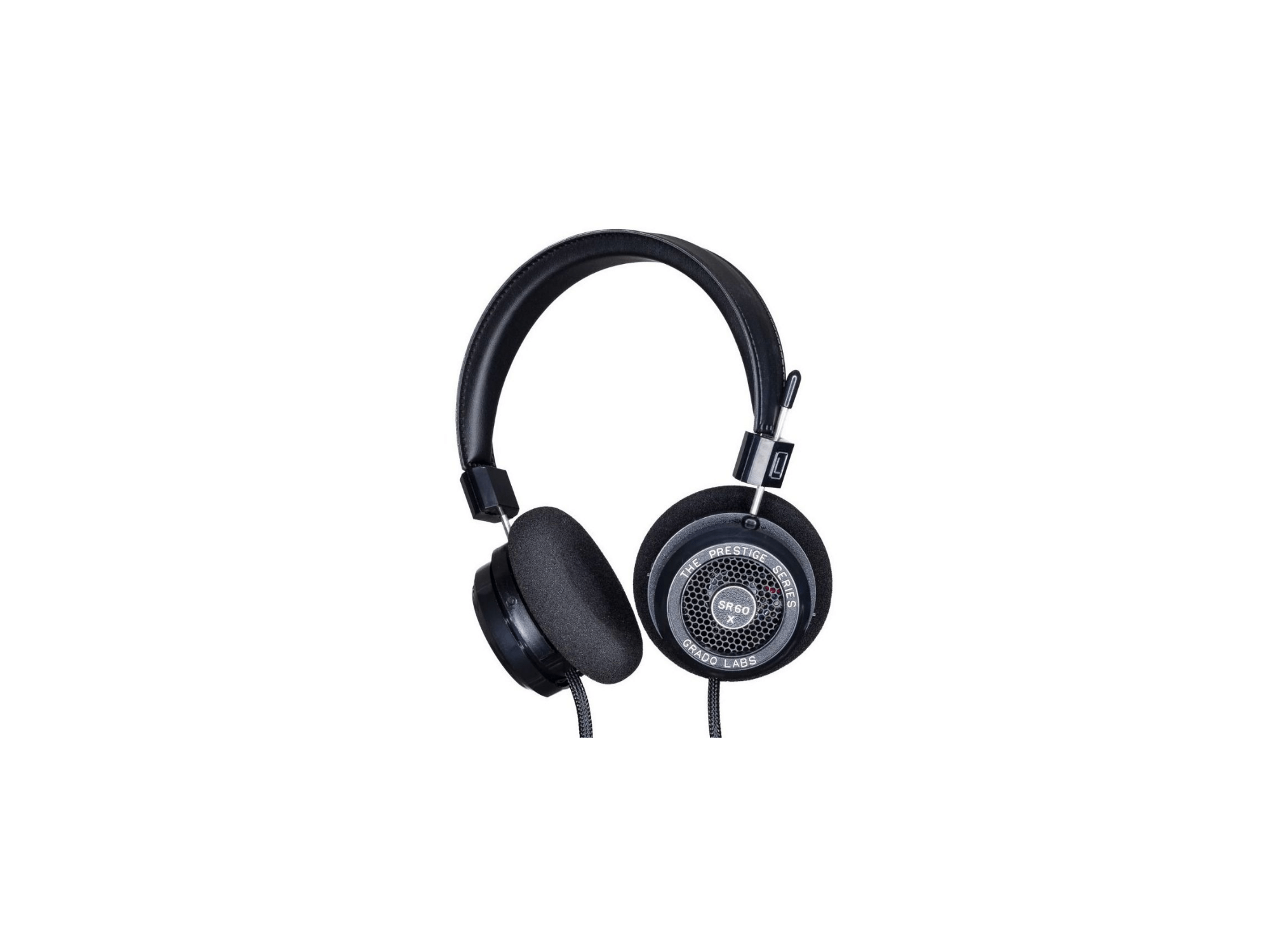 Grado's SR60x headphones are the entry model in the company's Prestige line. As with every pair of headphones they make, these have the same signature sound that made the Grado name famous. It's fast, detailed, and warm. The new X Series drivers found in each earcup puts these headphones a step ahead of their predecessor, the SR60e. X Series drivers use a lighter voice coil, redesigned diaphragms, and a more powerful magnetic circuit, meaning they're more agile, more impactful, and more articulate than previous Grado drivers.
Couple those drivers with the SR60x's new redesigned headband and light weight, and you'll find that these headphones practically disappear while you're wearing them, leaving nothing between you and your music.
These headphones offer a great value for audiophiles on a budget. You can drive them directly with your smartphone, tablet, or computer easily. For even more clarity and detail, you can pair them with a good headphone amplifier.
Open-back, on-ear design with replaceable ear cushions
New 44mm X Series drivers provide better performance with less distortion
Driver pairs matched to within 0.1 dB for better stereo imaging
Four-conductor connecting cable with a super annealed copper wire for improved signal clarity and control
Cable terminates into 3.5mm plug
1/4″ plug adapter included
Adjustable headband with extra cushioning for a comfy fit
Frequency response: 20-20,000 Hz
Sound pressure level (at 1mW): 99.8 dB
Impedance: 38 ohms
Vairāk informācijas – Grado Labs