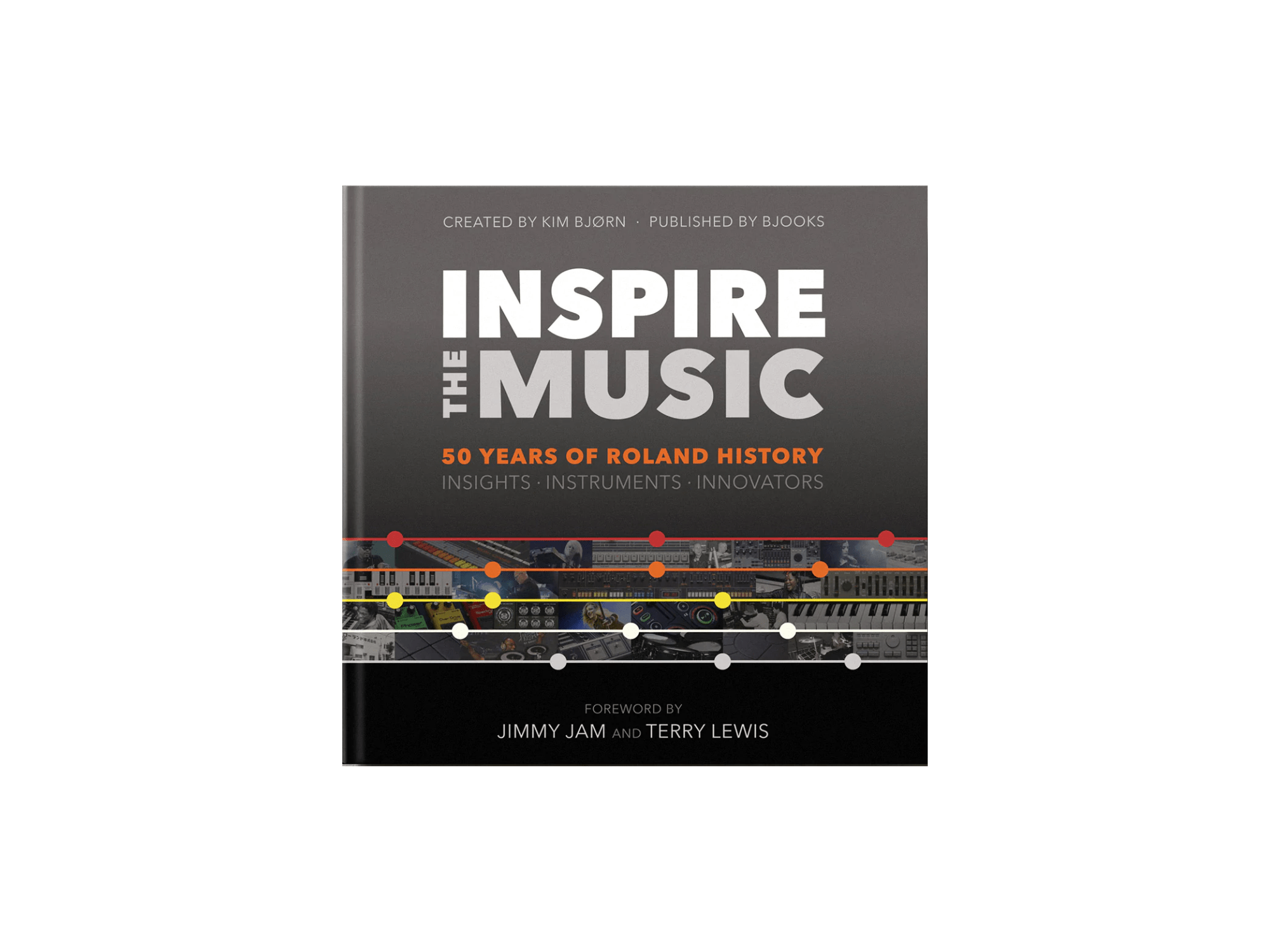 Since its beginnings in 1972, Roland has become one of the most influential music brands in modern history. In 400 photo-packed pages, this book tells the story of how they got there, and how they brought the music world along for the ride.
60+ Feature articles covering 50 years of music tech history 
90+ Interviews and stories with artists and engineers
100+Hundreds of instruments with detailed insights
400 Colorful pages printed on high-quality certified-ecofriendly paper
Hardcover format (9.8″ x 9.8″ / 25 x 25 cm)
Insights
Few music companies have had Roland's sheer technological impact. INSPIRE THE MUSIC details the creation of new instruments doing undreamed-of things: rhythm boxes that played what you told them to, guitars that could make any sound imaginable, grand pianos that didn't need strings, drum kits you could carry in one hand… seen from within the music world in which they were born, and within the musical universe they helped create.
Instruments
Roland's music machines have inspired stories, legends, and outright myths. Through research and interviews with Roland's designers, we'll tell the amazing true stories behind gear like the JUPITER-8 and other iconic synthesizers, the Space Echo and its role in the roots of Jamaican dub culture, the Octapad's conquest of Indian music, the Loop Stations' reinvention of composition and performance, the inspiration and promise of MIDI, how sampling married synthesis, beatboxes and stompboxes and grooveboxes – including the genre-defining TR-808, TR-909, TB-303 – and much more!
More information – BJOOKS