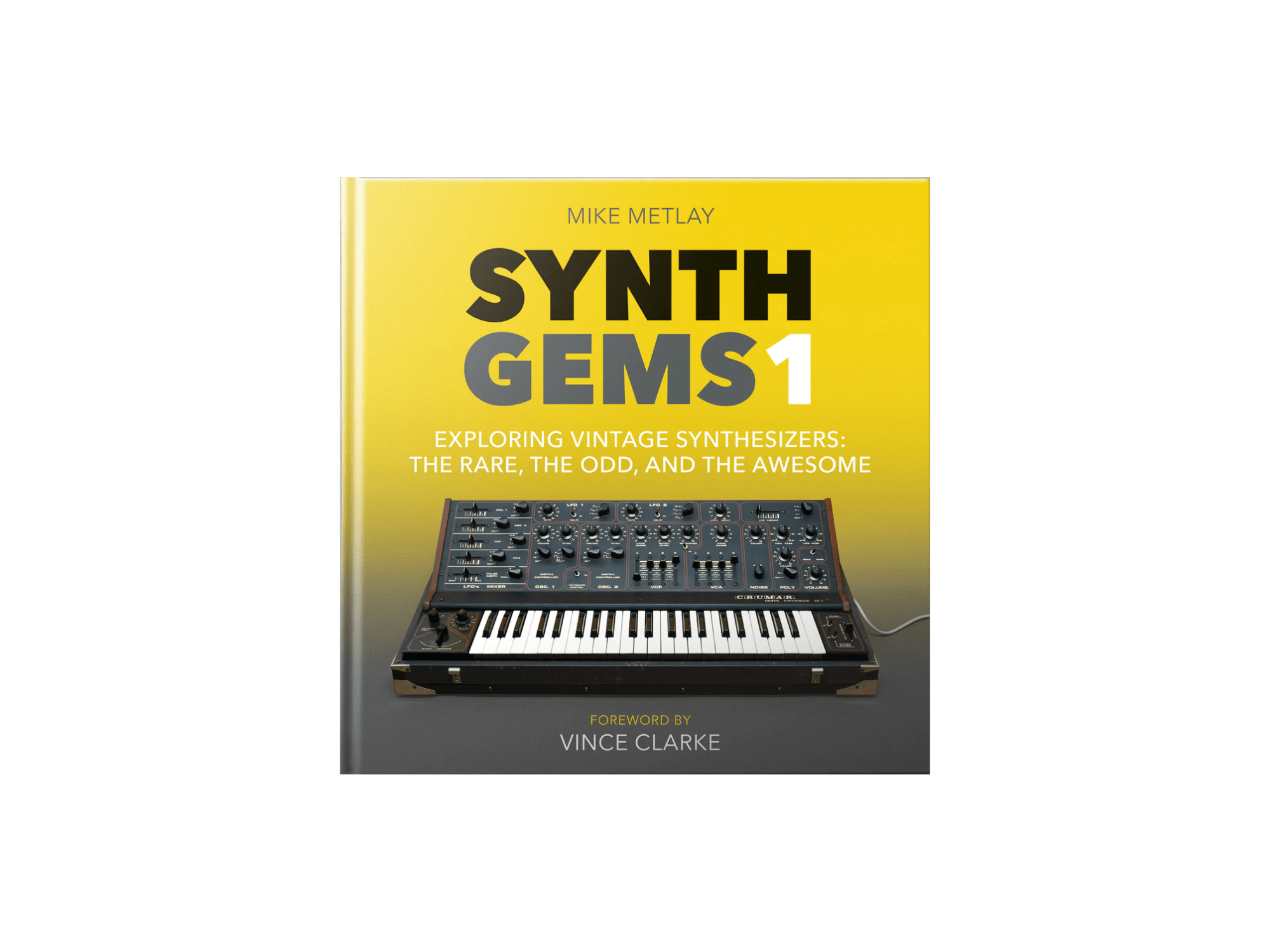 SYNTH GEMS 1 is your guide to an eclectic and amazing collection of synthesizers as art. Experience the history, technology, and sonic innovation of electronic music in a completely new way.
As much for serious synth enthusiasts as for newcomers to electronic music, SYNTH GEMS 1 is an enlightening look into the wonderful world of vintage synthesizers.
Meet the synthesizer
Besides a brief introduction to the basic elements of synthesizer design, as well as a comprehensive Glossary, the book is rounded out by tours of the three museums that opened their collections to be photographed, and a selection of resources for further study: books, films, educational initiatives, online resources – even ways to play with these sounds at home.
Known classics and significant rarities
Explore the designs and read the stories behind instruments from famous brands such as ARP, Casio, Clavia, Korg, Moog, Oberheim, Roland, Sequential, and Yamaha – as well as vintage gems from Crumar, Electronic Dream Plant, Elgam, E-mu, Ensoniq, Fairlight, Kawai, Gleeman, Lord Synthesisers, Steiner-Parker, Technics, Waldorf, and more.
60+ selected vintage synthesizers
Foreword by master synthesist Vince Clarke
320 Colorful pages printed on high-quality certified-ecofriendly paper
Hardcover format (9.8″ x 9.8″ / 25 x 25 cm)
More information – BJOOKS