membranas-tips

Cardioid

krasa

Zila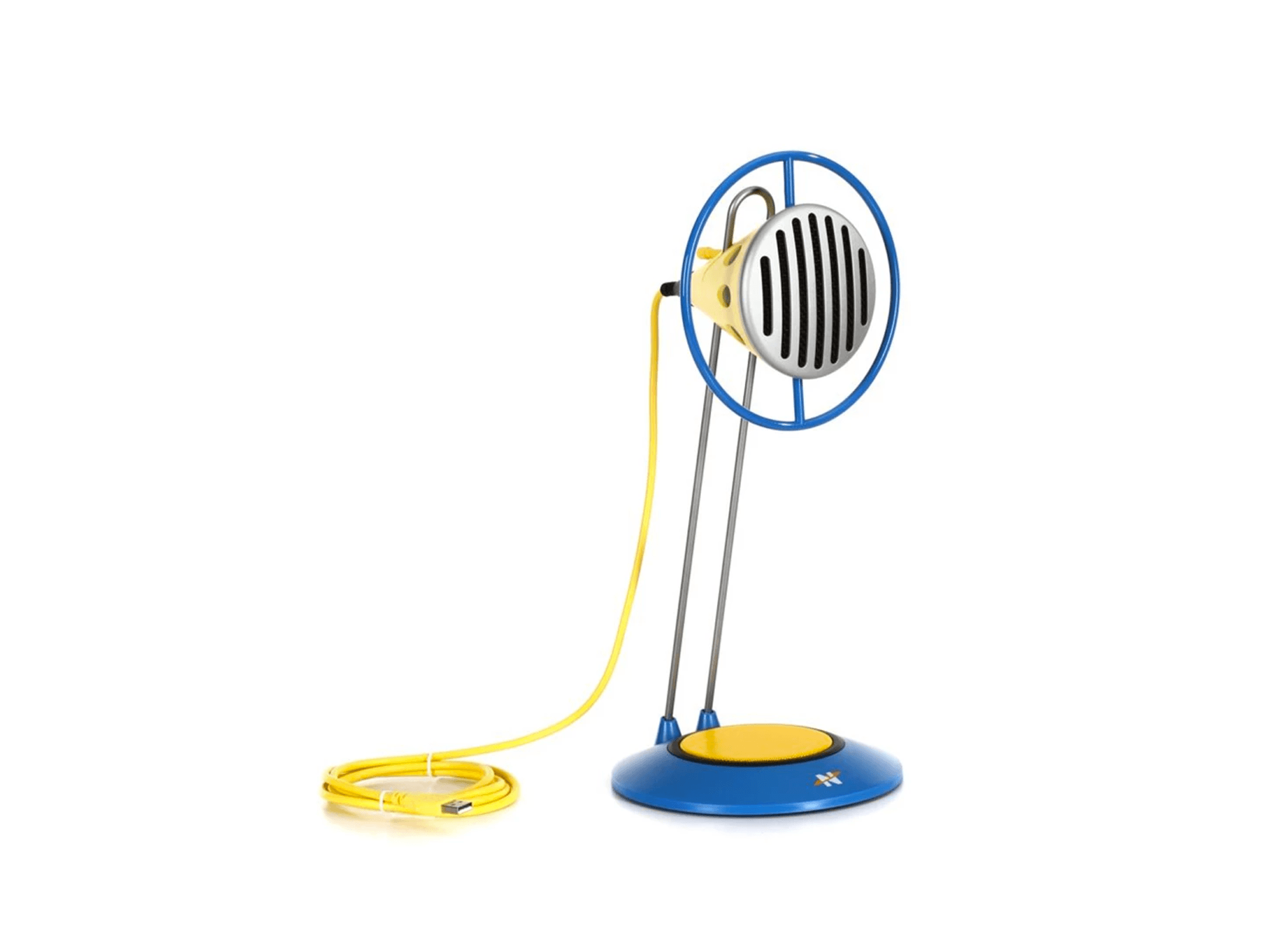 widget c
The Widget family is a trio of uniquely styled, USB 'plug and play,' high-definition microphones that can capture any sound source on this planet—and probably beyond. Each Widget, while having distinctly different outward appearances, uses the same proprietary capsule and circuit design to deliver clear, full-range 96kHz/24 bit audio, regardless of the Widget's shape.Whether you're recording your weekly podcast, chatting with relatives on the opposite coast, or strumming a demo in your living room, Widget C provides an unrivaled sonic signature usually found only in professional recording environments. With Widget C's internal pop filter & shockmount, adjustable height, and back-to-the-future styling, you'll not only capture great audio, but also your imagination.Tech Specs
Transducer: Internally shock-mounted condenser capsule
Polar Pattern: Cardioid
Frequency Response: 20 Hz – 20 kHz
Output: USB 1.1 – 2.0
Sample Rate/Bit Depth: Up to 96 kHz/24 bits
Weight: 1.8 lbs
Capture your imagination
Whether you're recording your weekly podcast, chatting with relatives on the opposite coast, or strumming a demo in your living room, Widget C provides an unrivaled sonic signature usually found only in professional recording environments. Combine all this with Widget's C's back-to-the-future styling, and you'll not only capture great audio, but also your imagination.
Features
Desktop USB microphone with clear, full-range 96kHz/24 bit audio.
Custom capsule, integrated internal pop filter, shockmount, and adjustable height.
Easy plug-and-play with Mac/ Windows.
Perfect for Skype, conferencing, podcasts, video blogs, voiceovers, music, and more!
More Info: Neat Microphones Widget