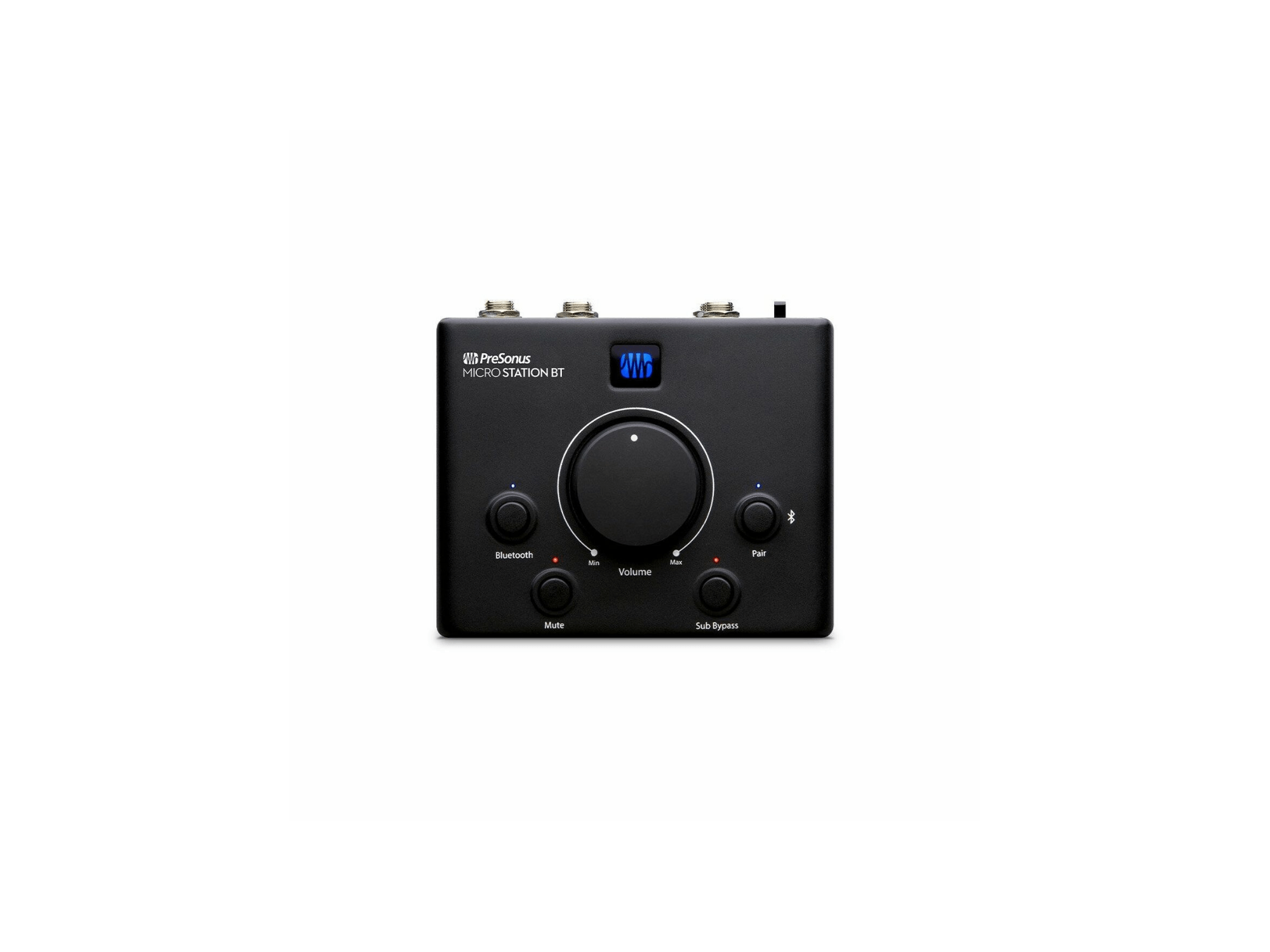 The little magic box.
MicroStation BT is the ultimate solution for anyone who wants to add Bluetooth connectivity to their favorite pair of studio or media reference monitors. Compact, convenient, and stylish, MicroStation BT also makes it easy to add a subwoofer to create a 2.1 listening environment while putting the overall system level control right under your fingertips.
A convenient Bluetooth input lets you wirelessly stream audio to any pair of studio or media reference monitors right from your phone. Balanced ¼" TRS inputs are provided to connect pro audio hardware, like your audio interface. A stereo ⅛" input is available to hardwire your phone or tablet when you don't want to use Bluetooth.
Inputs and Outputs
Stereo Bluetooth input lets you add wireless connectivity to any speaker
Stereo pair of balanced ¼" TRS and stereo ⅛" TRS inputs make it easy to connect both pro and consumer audio gearinputs
Full-range Left/Right Balanced ¼" TRS to connect professional studio and media reference monitors
Stereo ⅛" TRS headphone/aux output lets you connect your favorite headphones or output to a consumer device for streaming, recording, and more
Balanced ¼" TRS and unbalanced RCA Subwoofer output to connect your favorite powered subwoofer
Controls
Large ergonomic Volume knob controls overall full-range and subwoofer level
Bluetooth on/off button lets you toggle between Bluetooth and analog sources and an easy-to-use pairing button lets you quickly pair your favorite Bluetooth-enabled device
Sub Bypass button lets you mute your subwoofer without silencing your full-range speakers
Mute button with LED lets you silence your speakers or headphones
More information can be found HERE