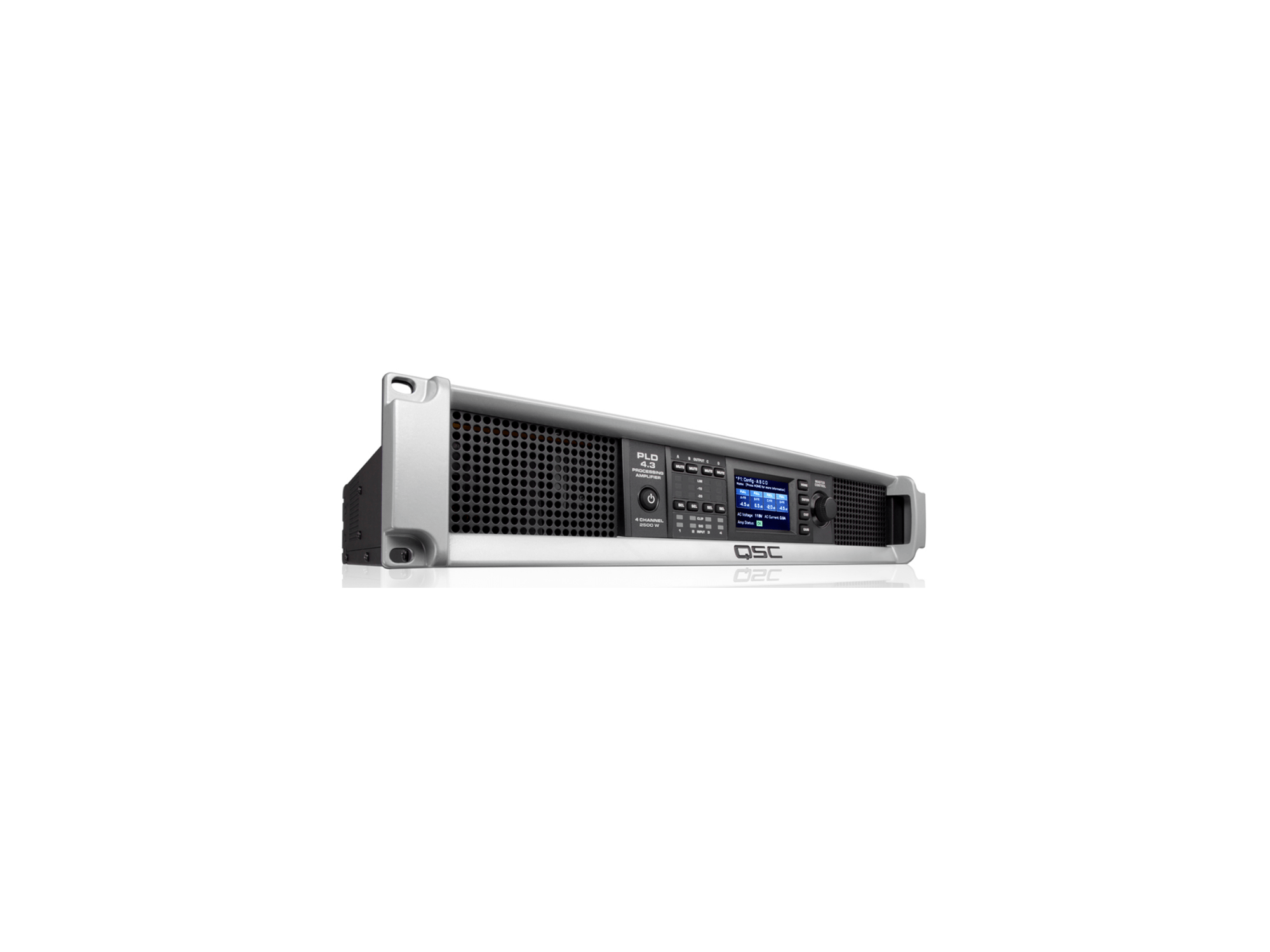 Versatile Amp for Flexible Configurations
The QSC PLD 4.3 625W power amplifier is a portable, versatile solution to fit your PA needs. With QSC's remarkable Flexible Amplifier Summing Technology, you can distribute power to as many as four speakers. The QSC PLD 4.3 Power Amplifier is made to achieve matchless audio quality with its Class D amplifier engine. Its Preset Wizard feature also allows you to dial in and recall presets seamlessly with its easy to use interface. With a rack-friendly, 2U, and 18.5-pound form, the QSC PLD 4.3 Power Amplifier is an essential companion for your live-sound rig.
Fourth generation Class D technology
QSC's PLD series features an innovative MOSFET transistor that is quintessential to its fourth generation Class D power amp design. This circuitry delivers raw power with exceptional sound quality without needing full bridge output. As a result, you'll be able to add dynamics to your live sound while ensuring the audio remains crisp and clear.
QSC PLD 4.3 Power Amplifier Features:
4-channel Class D power amp design delivers 1400W @ 4 ohms per channel
4 x XLR inputs and 6 x NL-4 outputs accommodate a wide range of speaker setups
Flexible Amplifier Summing Technology (FAST) distributes power in a variety of configurations across 1, 2, 3, or 4 outputs
Intuitive, simple front-panel interface cuts down setup time
Preset Wizard makes setup quick and painless
Optimized for portability and fits in 2 rack spaces
More information – QSC