krasa

Pelēka

hi-fi-atskanotaja-tips

Vinila Atskaņotāji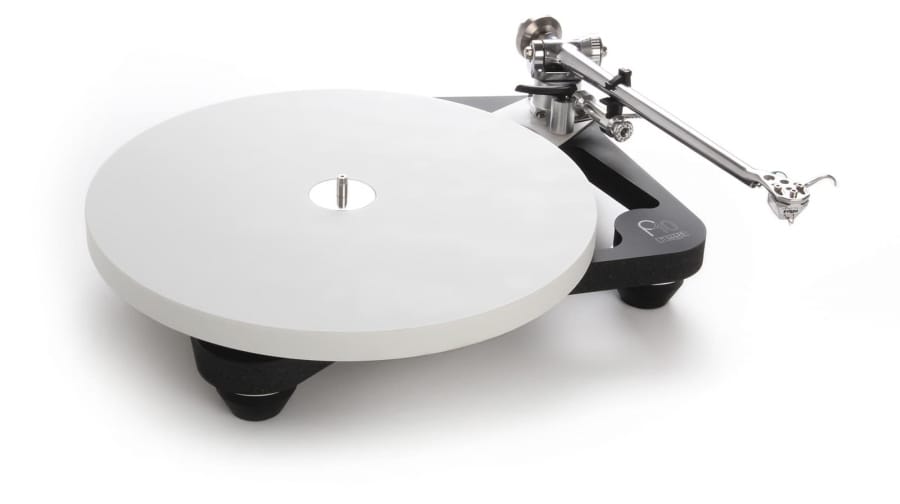 The Planar 10 was inspired by the ultimate Rega turntable, the Naiad. Built around our ultra-light skeletal plinth, constructed from Tancast 8 core and covered in a high-pressure laminate (HPL) skin. The Planar 10 is the first production turntable to use ceramic bracing which provides the ultimate rigid surface for mounting the precision reference RB3000 tonearm and custom central bearing assembly.
The Ultimate in Rega Performance
The Planar 10 is also fitted with a bespoke ceramic oxide platter which is diamond cut during manufacture for ultimate accuracy and speed stability. The Rega 24 V synchronous motor is controlled by our most advanced outboard power supply, the P10-PSU. This supply delivers the ultimate in motor vibration reduction, electronic fine speed adjustment and the convenience of electronic speed change. The Planar 10 is designed to deliver the ultimate in Rega performance by extracting more information from the vinyl groove than ever before.
KEY FEATURES
RB3000 tonearm
Apheta 3 or Aphelion 2 factory fitted (optional)
Ceramic Oxide diamond cut platter
DB technology with ceramic top brace
Tancast 8 foamcore plinth
P10 custom matched PSU
Lifetime warranty against manufacture defects
TECHNICAL SPECIFICATIONS
Planar 10 Turntable Dimensions (W x H x D) 420 x 125 x 15 mm P10 PSU Dimensions (W x H x D) 218 x 80 x 320 mm Turntable Weight 4.7 kg P10 PSU Weight 3 kg