Membrānas tips

Cardioid

Krāsa

Melna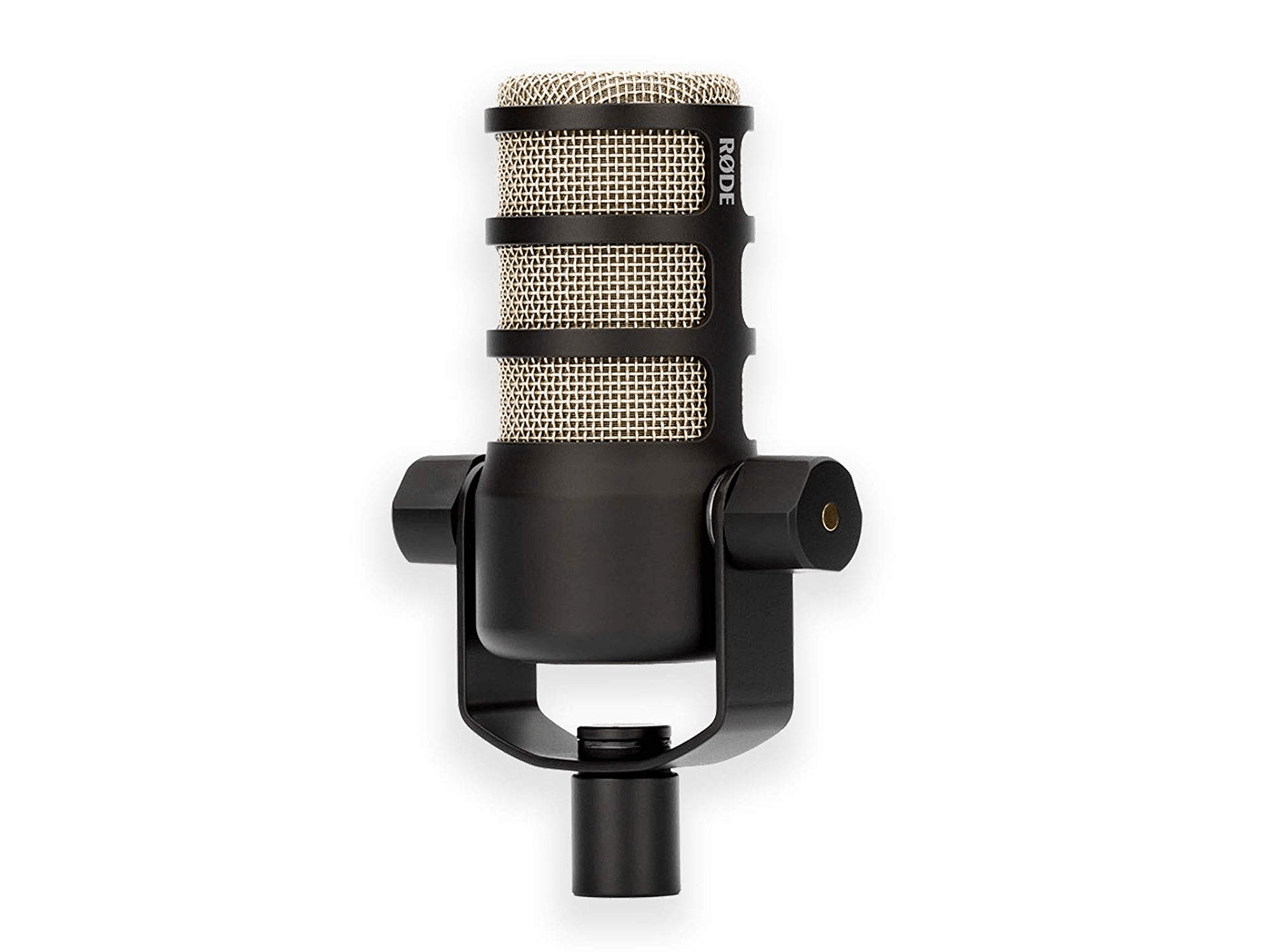 Searching for a broadcast-grade mic for podcasting? Rode's PodMic delivers the silky, pro quality you demand. Whether your podcast requires raucous screaming or something more intimate, the PodMic will tackle it with ease, delivering a balanced, easy-to-listen-to sound that's guaranteed to elevate your presentation. Enjoy plosive-free performance, thanks to an integrated pop shield. Benefit from durable, all-metal construction. If you want to capture top-notch vocals, you need a top-notch podcasting mic like the Rode PodMic.Plosive-free performanceThe PodMic's end-fire dynamic capsule is protected by a stainless-steel mesh grill and integrated pop shield. So, get right up close — the PodMic will deliver an intimate made-for-radio sound without any annoying pops.Robust, all-metal constructionThanks to its durable, all-metal construction, the Rode PodMic can really take a licking. Beyond that, its rugged swing-arm mounting allows you to attach a boom arm for added convenience and flexibility.Tailor-made for the RODECaster ProYou can use the PodMic with any preamp or interface, but it really shines when you combine it with Rode's RODECaster Pro podcast production console. Just select "PodMic" on the RODECaster's touchscreen, and the console will automatically apply the right settings to deliver the best sound possible — it's that easy!Rode PodMic Features:
Broadcast-grade mic for podcasters
Tackles everything from raucous screaming to intimate reading
Built-in pop shield minimizes unwanted plosives
Robust, all-metal construction and rugged swing-arm mounting
Integration with RODECaster Pro podcast production console
Tech Specs
Microphone Type:Dynamic
Polar Pattern:Cardioid
Frequency Range:50Hz-13kHz
Output Impedance:320 ohms
Sensitivity:1.6mV/Pa (-57dB)
Color:Black
Connector:XLR
Dimensions:6.77″ x 4.29″
Weight:2.06 lbs.
More Info: Rode PodMic