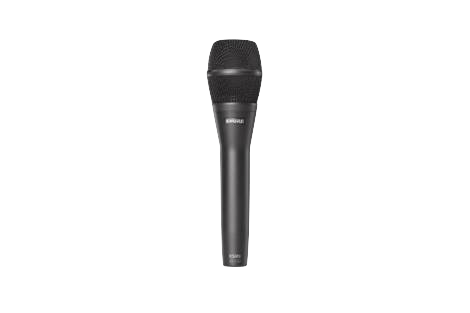 KSM9 HS Features hypercardioid and subcardioid polar patterns with a black finish.
The KSM9 is designed to capture and control the detailed sonic nuances of critical studio performance, while withstanding the punishment of professional live sound reinforcement. The frequency response of the two patterns are nearly identical, allowing performers to easily adapt to any venue.
The cardioid pick-up pattern is ideal in live performances for musicians with in-ear monitors, providing a warm, full sound. This setting provides excellent gain before feedback, with minimal off-axis coloration.
The supercardioid pick-up pattern provides maximum sound isolation and is ideal for applications in which there are high levels of ambient noise, or where multiple instruments or vocalists are close together.