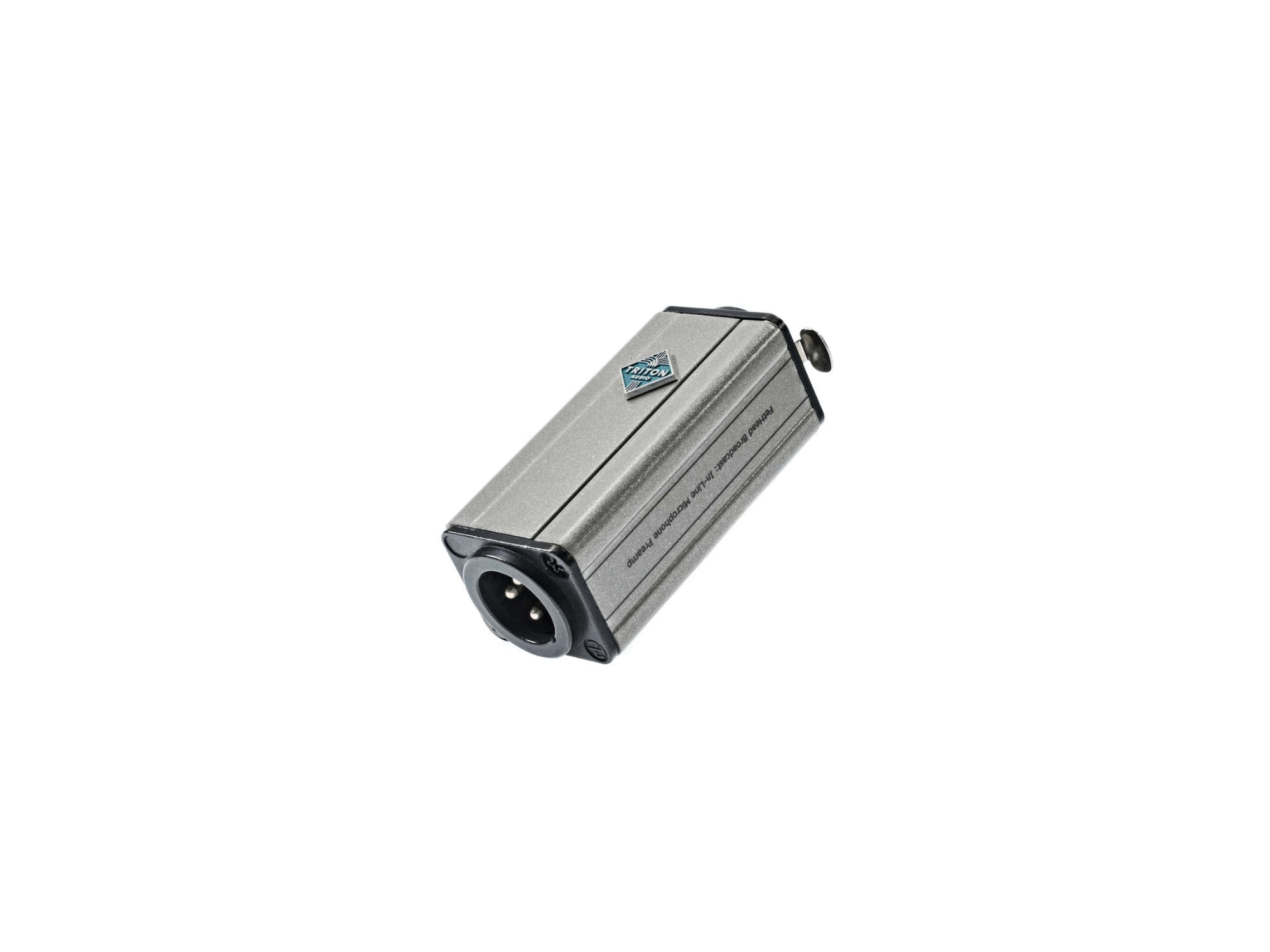 Viva la Triton Broadcast!
FetHead Broadcast offers 23dB of low noise high quality amplification which can be applied to either dynamic or condenser microphones as phantom power is transferred to the microphone.
In broadcast or live performance situations, a microphone signal often travels through long cables before reaching the mixing desk. When small microphone signals travel adjacent to power lines or dimmed light cables, audible signal interference is likely to be induced into the microphone cable. Fethead Broadcast amplifies the microphone signal before the cable and greatly improves the signal to noise ratio offering a much higher quality signal to the mixing desk. A low impedance output buffer enables output drive to long cables (up to 3000 meters).
Another advantage is that the FetHead Broadcast does not need main supplies or batteries.
For all types of microphones
Enables output drive to long cables
Adds 23dB amplification
Designed for live and broadcast environments
More information – Triton Audio