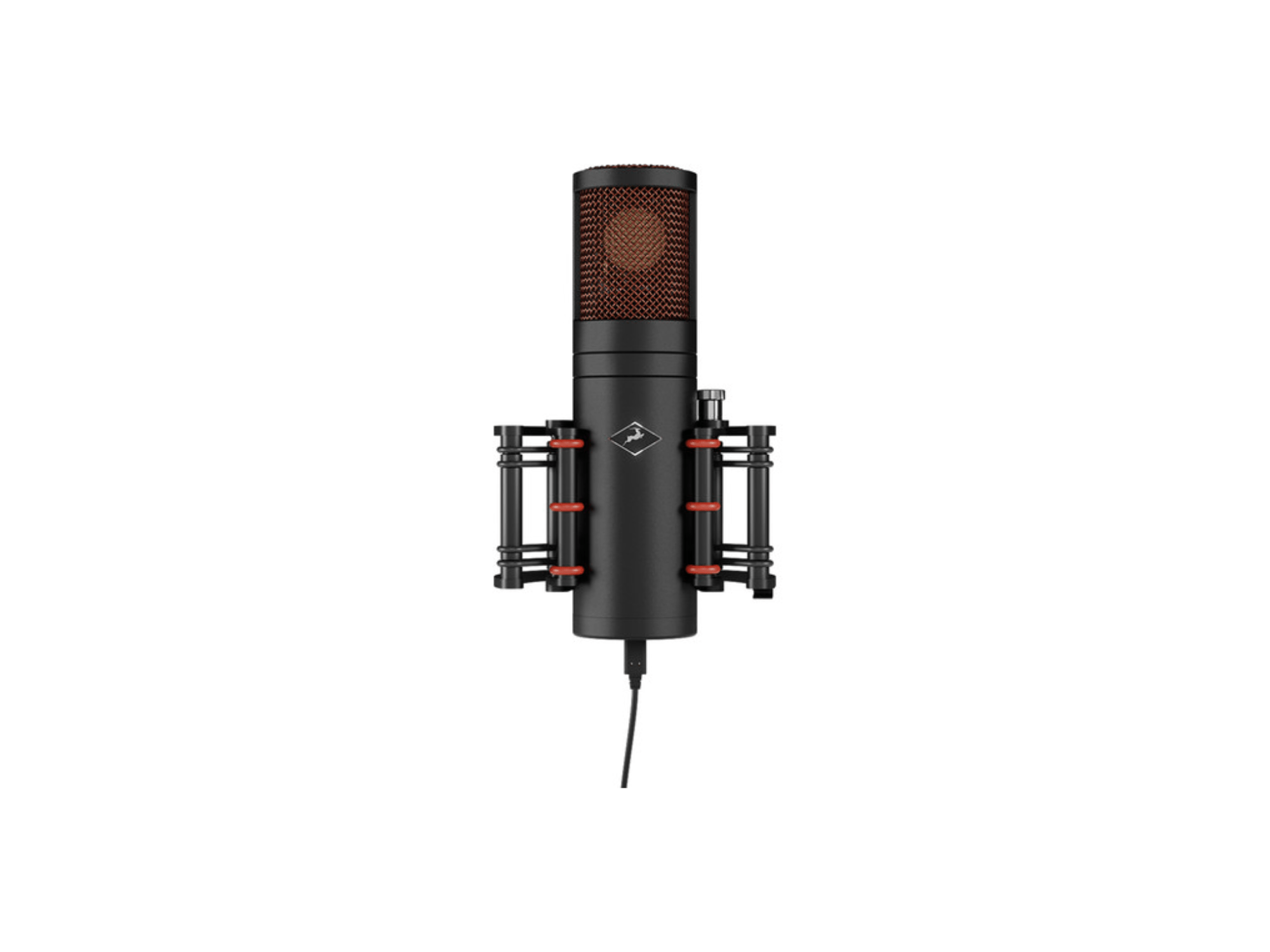 If you are a professional musician or voice-over artist who needs a USB microphone that truly rivals the sound of prized vintage microphones, the Edge Go from Antelope is worthy of your consideration. Not an average USB mic, the Edge Go faithfully emulates the sound and performance of classic microphones such as the 67, the 47 FET, the C12, and more. But that's not all: with included software, you can get the sound of a classic preamp, compressor, EQ, and more, all without expensive recording gear.
Plug the mic into your computer's USB input, plug a pair of headphones into the capsule's underside, and you're ready to go. Set up your custom mic chain from the Edge Go software, which gives you classic preamp emulations alongside compressors, equalizers, and other studio tools (a gate, an expander, a tape machine emulation, reverb, and more). Monitor right through the microphone and record the tone of a classic mic right into your DAW, or stream it online to audio and video platforms. A pop shield, desktop stand, and hard case are included.
Quality Construction for a Multitude of Recording Options
The microphone is fashioned with two 34mm capsules that give you all the polar patterns of any emulated microphone. This not only includes cardioid, omnidirectional, and figure-8 polar patterns, but anything in between, where applicable. Many classic tube mics allow you to variably change between cardioid and omnidirectional polar patterns, creating your own custom pickup in the process; the Edge Go preserves this aspect of microphone performance.
For Pro Vocalists, Musicians & VO
Studio-Quality Mic in USB Form Factor
Offers Sound/Performance of Vintage Mics
Emulates Classic Pres, EQs & Comps
3.5mm Headphone Monitoring Jack
Cardioid, Omni & Everything in Between
High-Res 192 kHz / 24-Bit Audio
Bus Powered over Mac & Windows Computers
Pop Shield & Desk Stand
Shockmount, USB Cable & Hard Case
More information – Antelope