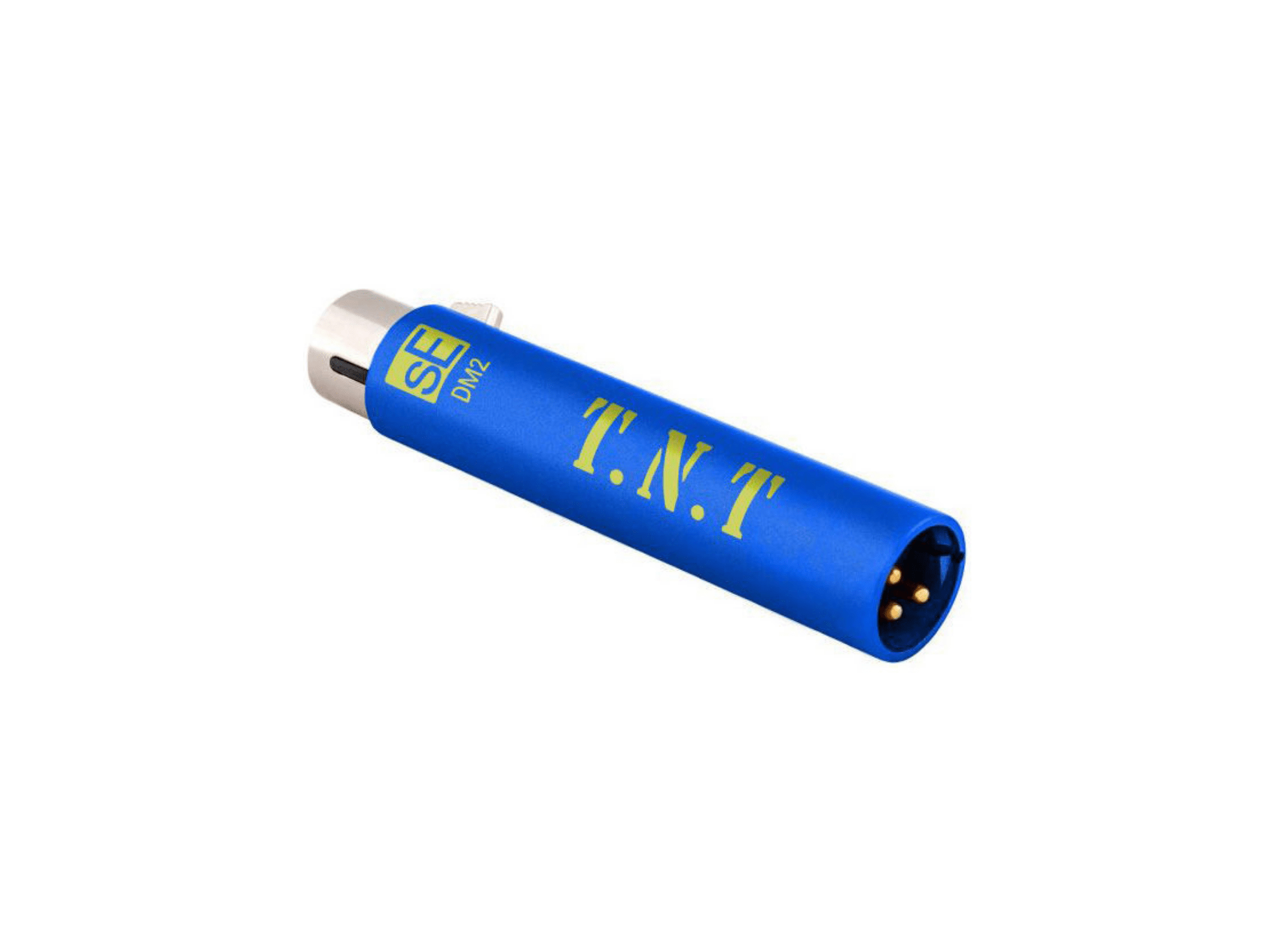 The DM2 T.N.T is an active inline preamp intended to be inserted between a passive ribbon or dynamic microphone and a microphone preamplifier.
Based on the success of the DM1 DYNAMITE it boasts with:
Even higher gain (30 instead of 28 dB)

Even lower noise (just 1µV @15 dB or 6 µV @30 dB instead of 9 μV (JIS-A) )

Even higher input impedance 3,500+ times higher (10 MΩ instead of just 2.8 kOhms) results 

More flexibility switchable gain 15 or 30 dB (on loud sources sometimes 30 dB is too much)

More sound options eight different load settings ranging from 50 Ω to 10 MΩ
Providing a switchable clean and consistent gain of 15 to 30 dB, the DM2 T.N.T is the perfect way to boost the signal from a passive mic, reduce the likelihood of interference, and provide significantly improved level to your preamp – all without adding noise or coloration. Especially when using affordable audio interfaces, preamps and mixers, the DM2 T.N.T takes the performance to the next level.
Vairāk informācijas ražotāja mājaslapā – sE Electronics