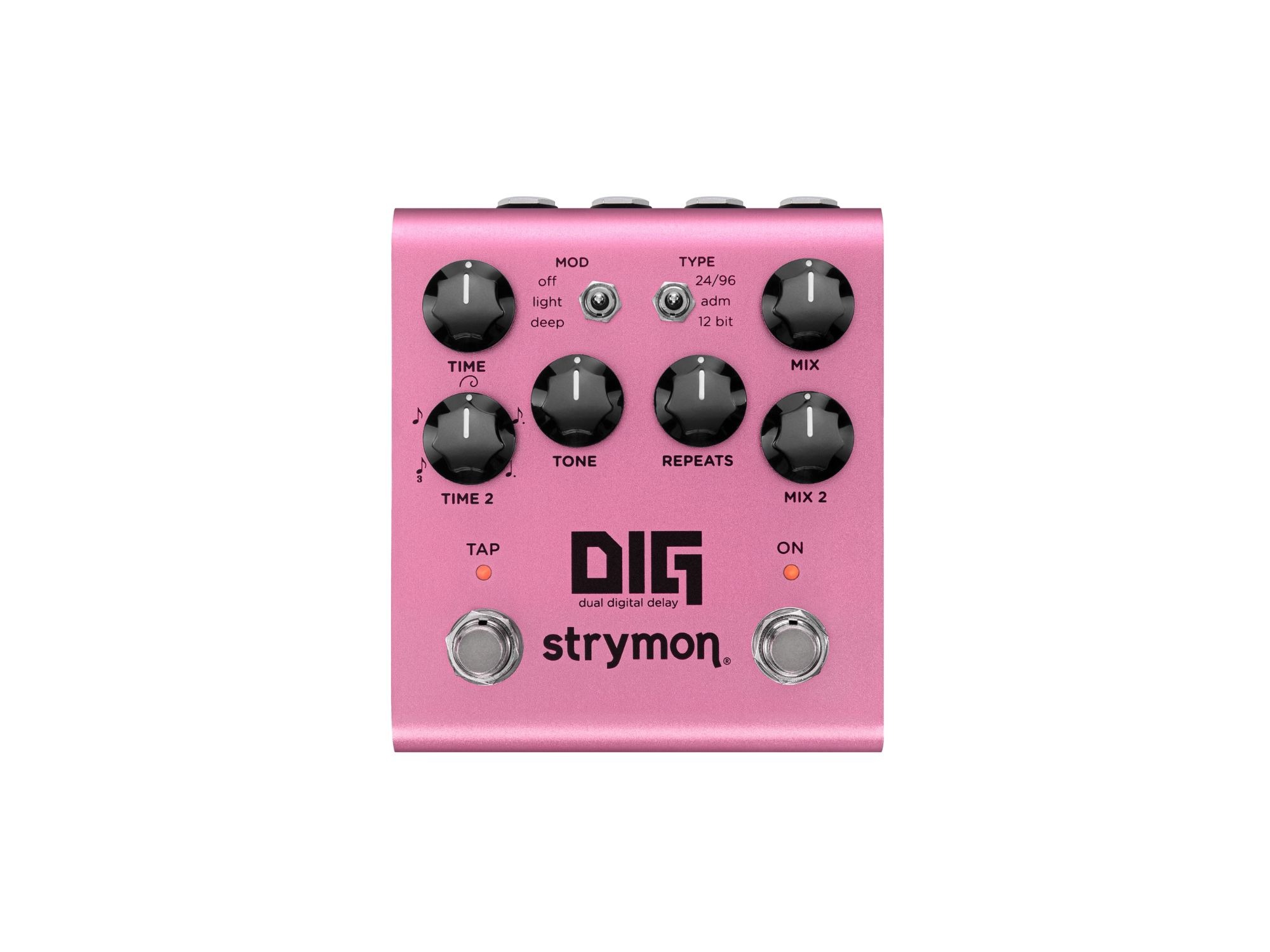 DIG unearths the true soul of digital delay and doubles it — two simultaneous, integrated delays with captivating rack delay voicings from the 1980s and today, for incredible expressive potential.
Effortlessly create your own world of intricate and synchronized echoes, along with hypnotic and atmospheric repeats that blur the line between delay and reverb. Stretch your sonic horizons with five musically satisfying rhythmic subdivisions and three dual delay routing options. Go from syncopated, pulsating delay patterns, to evocative, spaced-out echo trails, all in a compact, pedalboard-friendly format.
Rack-mount digital delays of the '80s ushered in a new era of audio effects. The innovative electronic designs generated the cleanest delays that had yet been heard, but also created their own special and intriguing sonic characteristics. Thirty-plus years later, these sounds remain as distinctive and inspiring as ever.
Our thorough investigation of digital delay technology reveals the unique personalities that these delays possess. Delve into DIG's three digital delay voicings: the early '80s adaptive delta modulation mode, the mid-'80s 12 bit pulse code modulation mode, and the modern high-resolution 24/96 mode.
Multiply these distinct voicings by two and get DIG — your perfect dual delay ally.
High impedance ultra low-noise discrete Class A JFET TRS stereo input.
Low impedance independent TS stereo outputs.
Expression pedal input allows the connection of a TRS expression pedal, MiniSwitch, MultiSwitch Plus, or TRS MIDI connection.
USB jack for controlling via MIDI from a computer or for performing firmware updates.
Dedicated Tap Tempo & On/Off footswitches
Premium JFET analog front end
Ultra low noise, high performance 24-bit 96kHz A/D and D/A converters provide uncompromising audio quality
520MHz ARM Superscalar processor
32-bit floating point processing
20Hz to 20kHz frequency response
Audio Input Impedance: 1M Ohm
Audio Output Impedance: 100 Ohm
More information – Strymon