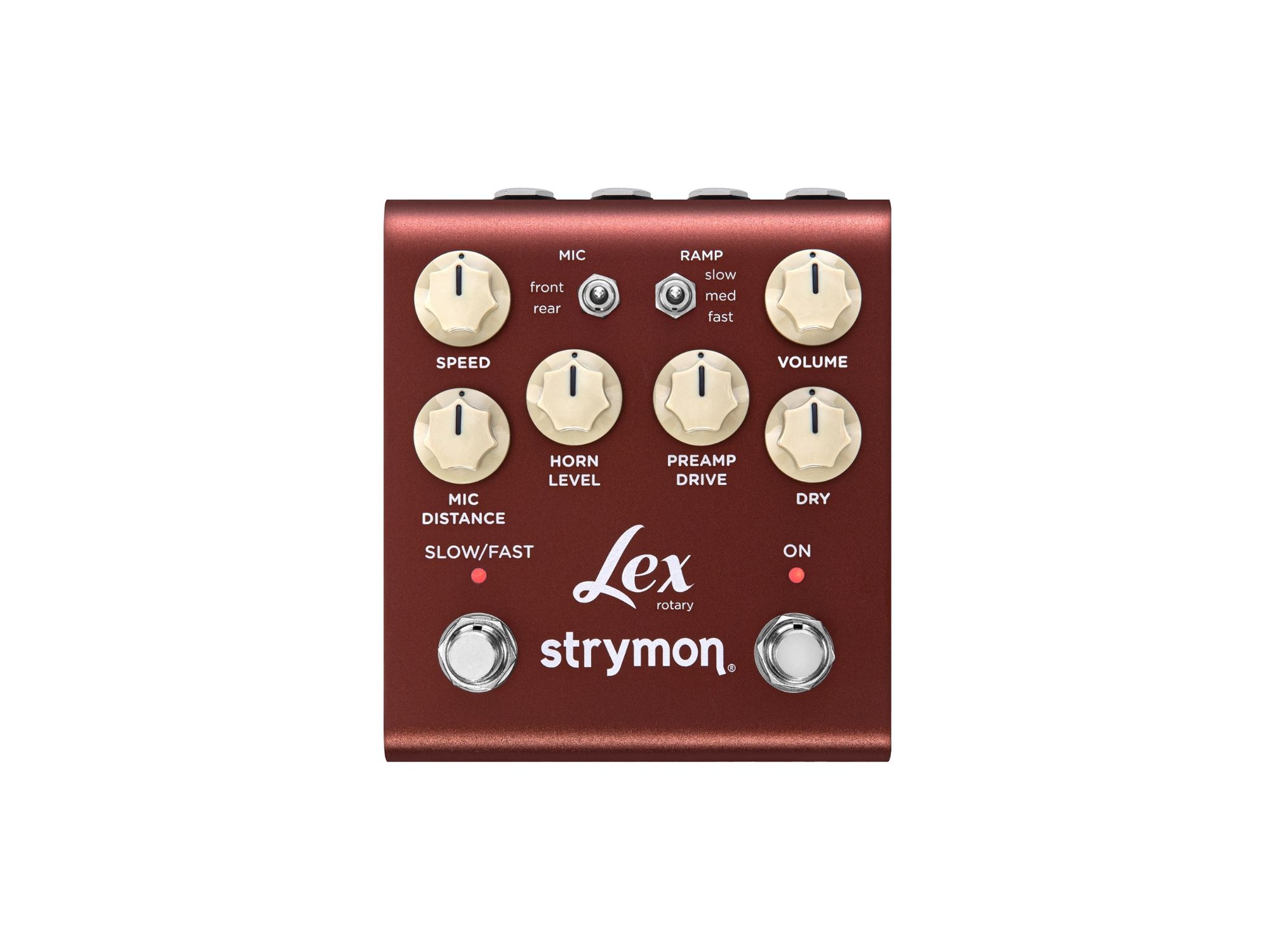 There is something uniquely powerful about the sound of a vintage rotary speaker system. The organic chorusing as the treble horn and bass rotor start speeding up.  The grit of the internal tube-driven amplifier, creating additional harmonics that spin around the room.  Plug into Lex, close your eyes, and be transported by this classic sound, recreated with astonishing realism and depth for your pedalboard.
The Complete Rotary Speaker System.
Lex provides you with a complete, accurately reproduced rotary speaker system: the low-frequency bass rotor, the rotating treble horn, the tube-driven amplifier, finely tuned microphone placement, and all the complex sonic interactions between these elements. Powerful, intuitive controls mean you can quickly dial in just the customized sound you desire.
High impedance ultra low-noise discrete Class A JFET TRS stereo input.
Low impedance independent TS stereo outputs.
Expression pedal input allows the connection of a TRS expression pedal, MiniSwitch, MultiSwitch Plus, or TRS MIDI connection.
USB jack for controlling via MIDI from a computer or for performing firmware updates.
Dedicated Slow/Fast rotary speed & On/Off footswitches
Premium JFET analog front end
Ultra low noise, high performance 24-bit 96kHz A/D and D/A converters provide uncompromising audio quality
520MHz ARM Superscalar processor
32-bit floating point processing
20Hz to 20kHz frequency response
Audio Input Impedance: 1M Ohm
Audio Output Impedance: 100 Ohm
More information – Strymon