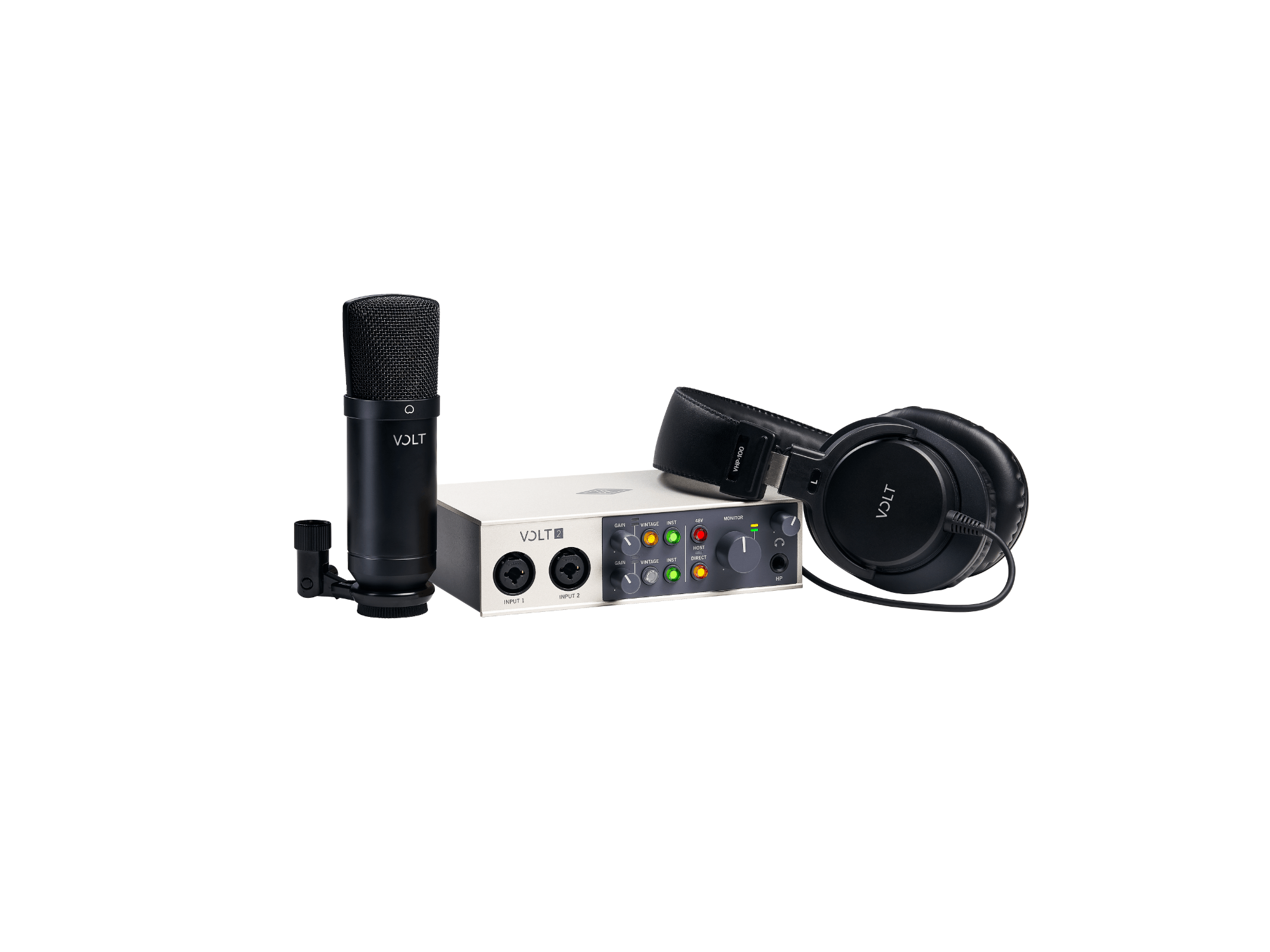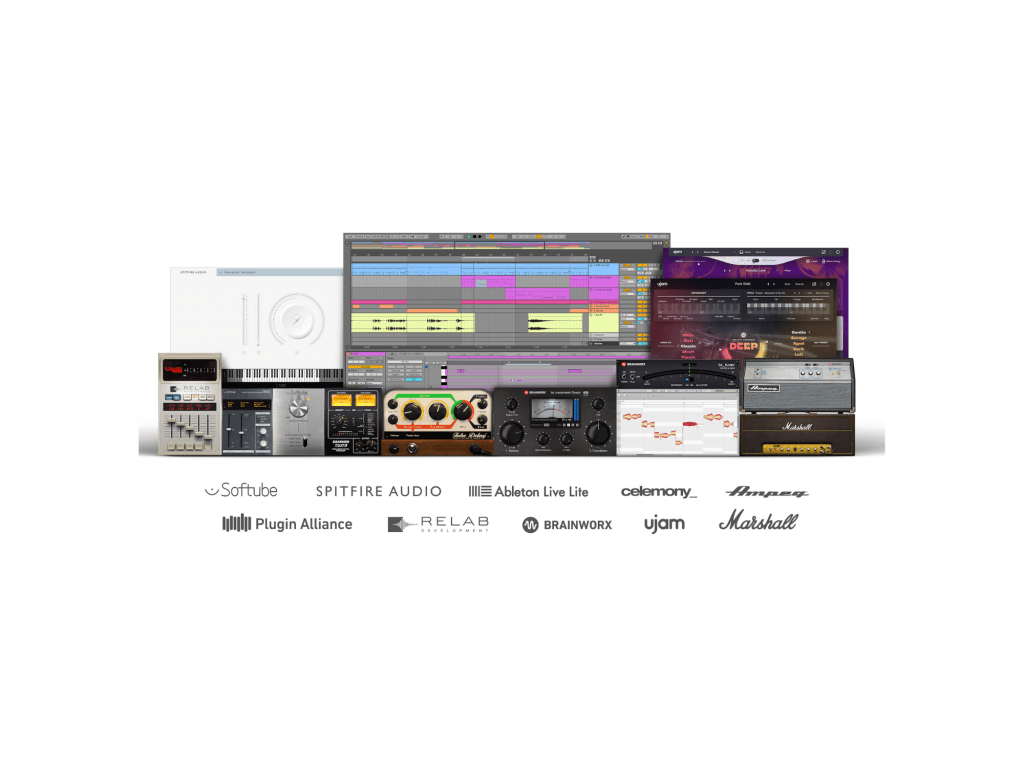 Special offer until 31.12.2023
Buy any Volt USB interfaces and get UA's newest native software bundle – UAD Essentials Edition ($299) – absolutely FREE!
Includes 11 plug-ins:
●  LA-2A Collection (3)
●  Pultec EQ Collection (3)
●  PolyMAX Synth
●  Oxide Tape Recorder
●  Century Tube Channel Strip
●  Pure Plate Reverb
●  Galaxy Tape Echo
Everything you need for professional audio productions.
Volt Studio Packs are the perfect way to jumpstart your home recording studio. Capture your music productions, livestreams, and podcasts with Universal Audio's 2-in/2-out Volt 2 recording interface, featuring a Vintage Mic Preamp for classic studio sound.
This studio pack includes a condenser mic and cable, studio monitoring headphones, and a suite of music production software. So you'll be recording like a pro, right out of the box.
Key Benefits
Get everything you need for pro studio recordings, including a stylish 2-in/2-out USB interface, condenser mic, headphones, cable, and more
Create classic-sounding music productions, livestreams, and podcasts on Mac, PC, iPad, and iPhone
Record your voice or guitar with rich, full sound using Vintage Mic Preamp mode
Produce with an essential suite of audio and music software including Ableton, Melodyne, UJAM's Virtual Drummer, Marshall, Ampeg, and more
Collaborate with Best-in-Class Audio Quality
From the team that brought you the game-changing Apollo interface, Volt 2 delivers superior studio sound quality, with more character and tone than any USB interface in its class.
Capture Classic Vocals with Vintage Mic Preamp Mode
Few sounds can compare to a vintage Universal Audio 610 tube preamp, as used to record everyone from Ray Charles to Van Halen. Volt 2 gives you the rich, full sound of this classic UA mic/line/instrument preamp, thanks to its built-in tube emulation circuitry, a UA exclusive.
Create with a Curated Suite of Audio Software
Some audio interfaces give you a smattering of random audio apps. Not Volt. Instead, UA put together a bundle of serious music production tools, virtual instruments, and plug-ins including Ableton, Melodyne, UJAM's Virtual Drummer, Marshall, Ampeg, and more.
More information can be found here UAD