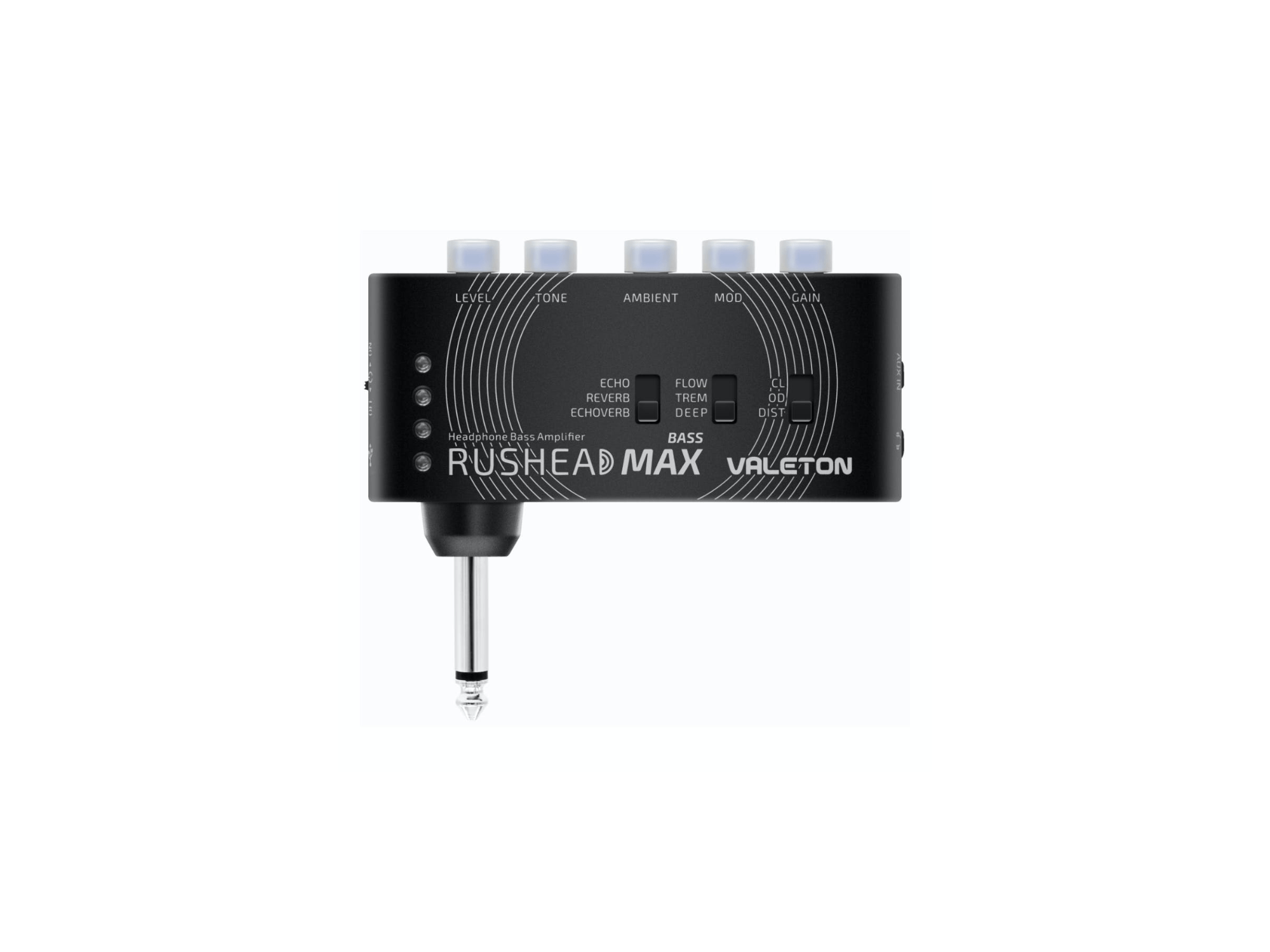 The Valeton Rushead Max Bass is a pocket-sized headphone amplifier perfect for silent practice! With a straightforward design that makes it effortless to just plug in and play with, the Rushead Max Bass offers inspiring tones based on some of the world's most coveted amps — each with a full range of tonal adjustment. You get everything you need for a clean natural sound, thick overdrive, and even a ferocious high-gain distortion!
Valeton didn't just leave it there though. They've also equipped their Rushead Max Bass with modulation, echo and reverb effects to give your tones more dimension. Other features include a specially-designed lithium battery offering over five hours of continuous use (charged via USB) and an auxiliary input jack that allows you to plug in your phone and jam along to your favourite tracks!
Key Features
AMP module with clean, overdrive and distortion models based on world-class bass amplifiers.
Switchable MOD module with chorus, tremolo and flanger effects.
Switchable AMBIENT module with reverb and echo effects.
Auxiliary input for jamming along with any audio player.
Play anytime, anywhere for up to 5 hours.
Onboard USB charge.
Specifications
Dimensions: 100mm (W) x 88.5mm (D) x 31.5mm (H)
Weight: 68g
More information – Valeton