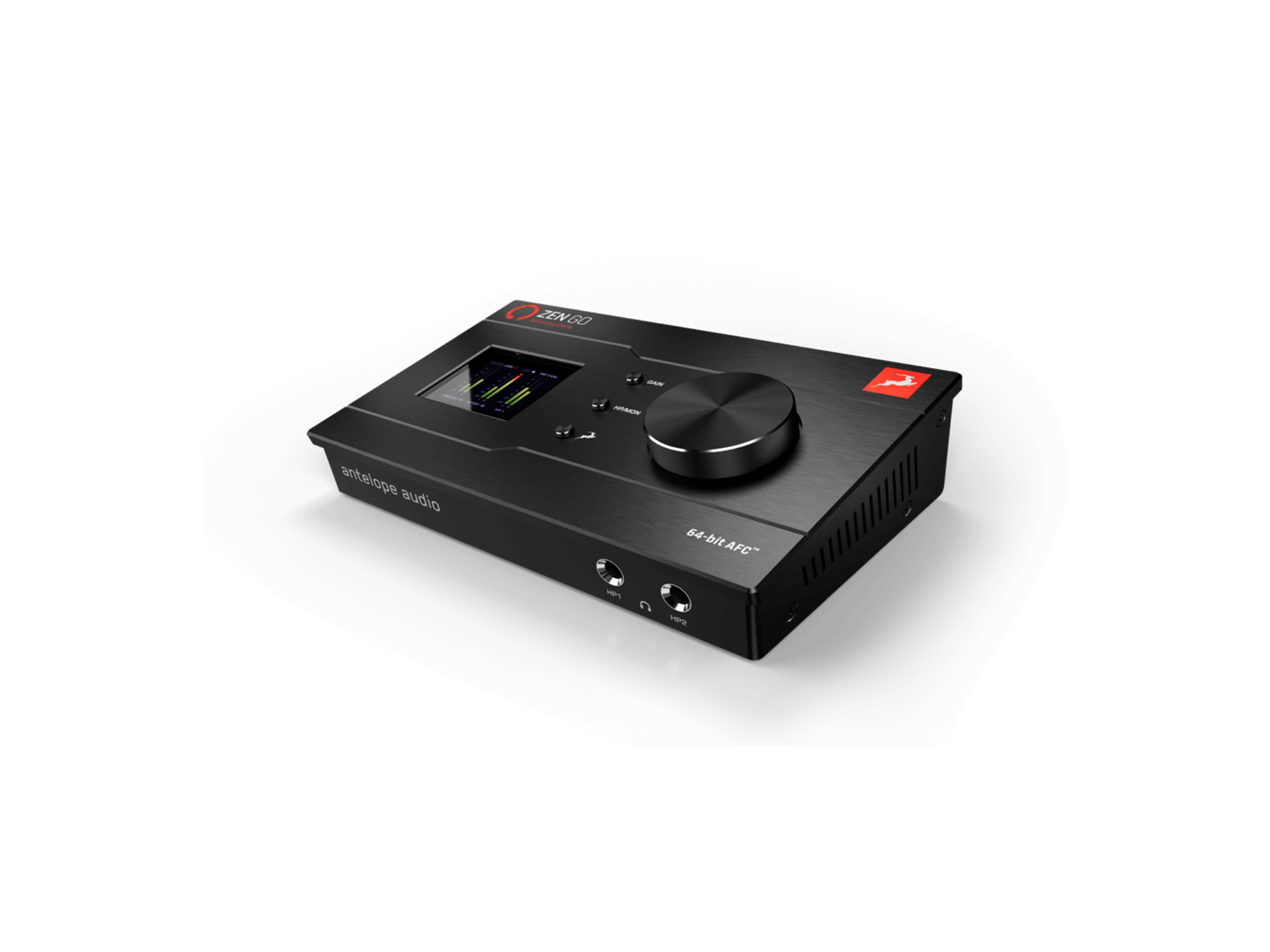 The turning point for your recordings
Zen Go Synergy Core is our first ever bus-powered desktop interface packed with tech featured only in high-end professional studios, giving you instant access to premium sound quality even at home. Its vast library of Synergy Core analog-modeled effects lets you shape your sound with precision and character – all while monitoring directly with imperceptible latency.
Class-leading AD/DA conversion
The converters offer up to 127dB of headroom and provide extended detail in the low-end, and sonic bliss found only in the most sophisticated studios.
Discrete console-grade preamps
The ultra-linear console-grade transistor topology allows for recording with the highest fidelity and resolution, whilst sounding warm and musical on every source.
64-bit AFC™ technology
The 64-bit Acoustically Focused Clocking™ technology is taken straight from our master clocks that have scored Hollywood's biggest blockbusters and power some of the most prestigious studios around the globe.
CONVERSION & CLOCKING
Class-leading AD/DA conversion with up to 127dB of headroom
Recording, mixing and playback at up to 24-bit/192kHz
Proprietary 64-bit Acoustically Focused Clocking (AFC™) technology & Jitter Management algorithm delivering increased width, separation, and detail in musical performances.
CONNECTIVITY
2× Discrete ultra-linear preamps with 65dB of gain for studio-quality recordings. All work as microphone/line/Hi-Z inputs, on combo XLR jacks
Thunderbolt™ 3 port (for Zen Go Thunderbolt) carrying 16 input and 16 output channels in any popular DAW with custom macOS & Windows drivers
USB2.0 type C port (for Zen Go USB) carrying 8 input and 8 output channels in any popular DAW with custom macOS & Windows drivers
Secondary USB-C port (for Zen Go USB) allowing reverse-charging
Digitally expandable over S/PDIF
Analog monitor outputs including 1x stereo output over RCA and 1× stereo output over TRS (mirrored)
2× stereo headphone outputs with separate gain control, compatible with wide variety of headphones
WORKFLOW-ENHANCING FEATURES
 Bus-powered interface powered by the Thunderbolt or USB-C connection without the need for a dedicated power source
 Direct monitoring with Synergy Core effects, processed in real-time with imperceptible latency
 Simplified I/O routing with pre-configured settings, allowing immediate recording and playback
 Digitally expandable over S/PDIF
 Analog monitor outputs including 1x stereo output over RCA and 1× stereo output over TRS (mirrored)
 2× stereo headphone outputs with separate gain control, compatible with wide variety of headphones
More information right here – Antelope