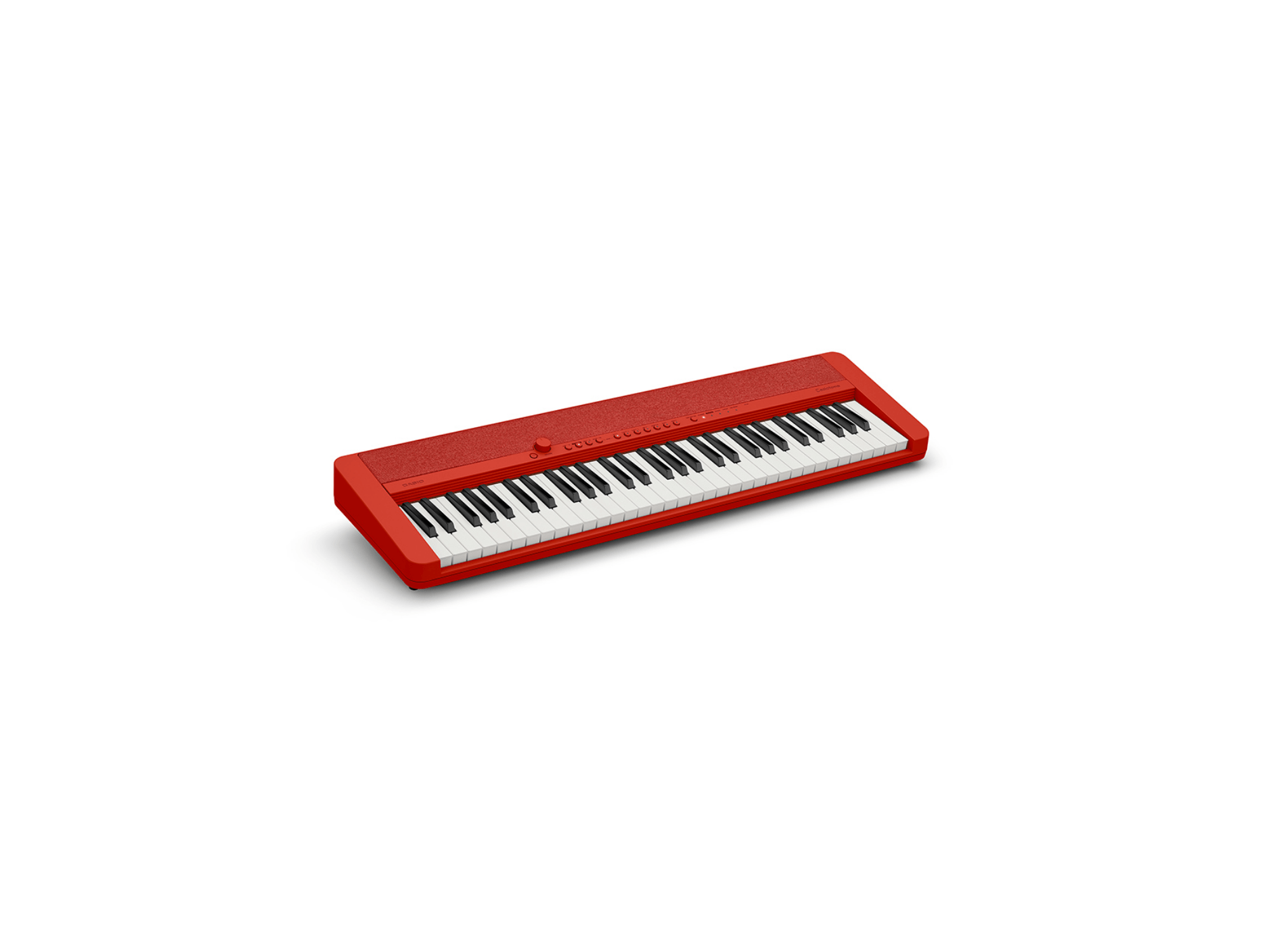 Your style. Your keys.
Imagine your world filled with music. The minimalist design of CT-S1 allows you to focus solely on the music. Savor the pure essence of the keyboard's musicality while developing your unique style. Explore the range of 61 carefully selected tones, from ADVANCED TONES through to CASIO CLASSIC TONES, which will take you on a trip down memory lane through CASIO's history. Make music yours. Define yourself in sound.
Small in Size, Big in Inspiration
The CT-S1's compact design ensures music is always by your side and easy to pick up and play anytime and anywhere. No preparation. No storage hassles. Music and innovation will always be at your fingertips. Its slim body will fit into any space, giving you the flexibility to match your playing style to your mood, with a form that fits into all kinds of tight spots. There are even pins for attaching your favorite strap, so you can experience the freedom of playing without a stand or desk. Whether you're on your sofa surrounded by family, or relaxing in your bedroom, play whenever and wherever the mood strikes.
61 touch responsive piano-style keys
61 exquisitely crafted tones
Optional connection to a PC via an USB to Host port
Audio In
Vairāk informācijas –
Casio