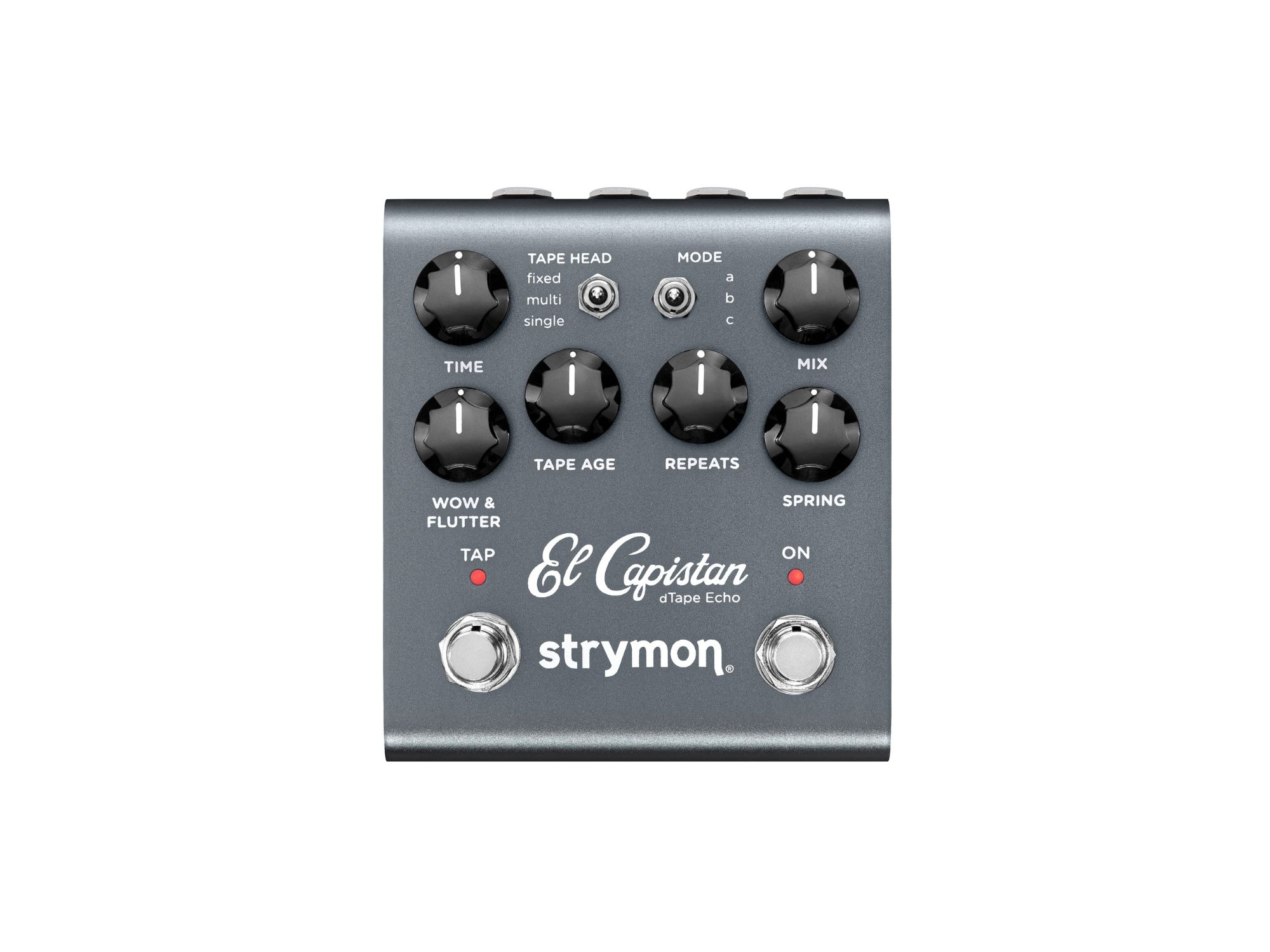 Plug in, play a note or chord, and you feel it: All the warm, saturated, distinctive qualities and subtle nuances of vintage tape echo combine to instantly create an unmistakable atmosphere.
Everything from classic slapback echoes to psychedelic space explorations have stunning richness and depth, responding to each note and knob turn in a musically inspiring way.
Turn up the repeats for organic delay feedback with just the right amount of grit. Dial in some spring reverb to further enhance the sense of space. Effortlessly create multi-layered ambient soundscapes with the tape-style sound on sound looper.
Transform your pedalboard into the inspiration machine it was meant to be.
Classic Sound, New Features.
Our second generation El Capistan keeps the same rich magnetic tape echo tones from our original and adds significant new features, incorporating technological advancements, hardware improvements and design enhancements to give you additional flexibility, power, and ease of use on stage and in the studio.
High impedance ultra low-noise discrete Class A JFET TRS stereo input.
Low impedance independent TS stereo outputs.
Expression pedal input allows the connection of a TRS expression pedal, MiniSwitch, MultiSwitch Plus, or TRS MIDI connection.
USB jack for controlling via MIDI from a computer or for performing firmware updates.
Dedicated tap tempo & On/Off footswitches
Premium JFET analog front end
Ultra low noise, high performance 24-bit 96kHz A/D and D/A converters provide uncompromising audio quality
520MHz ARM Superscalar processor
32-bit floating point processing
20Hz to 20kHz frequency response
Audio Input Impedance: 1M Ohm
Audio Output Impedance: 100 Ohm
More information – Strymon