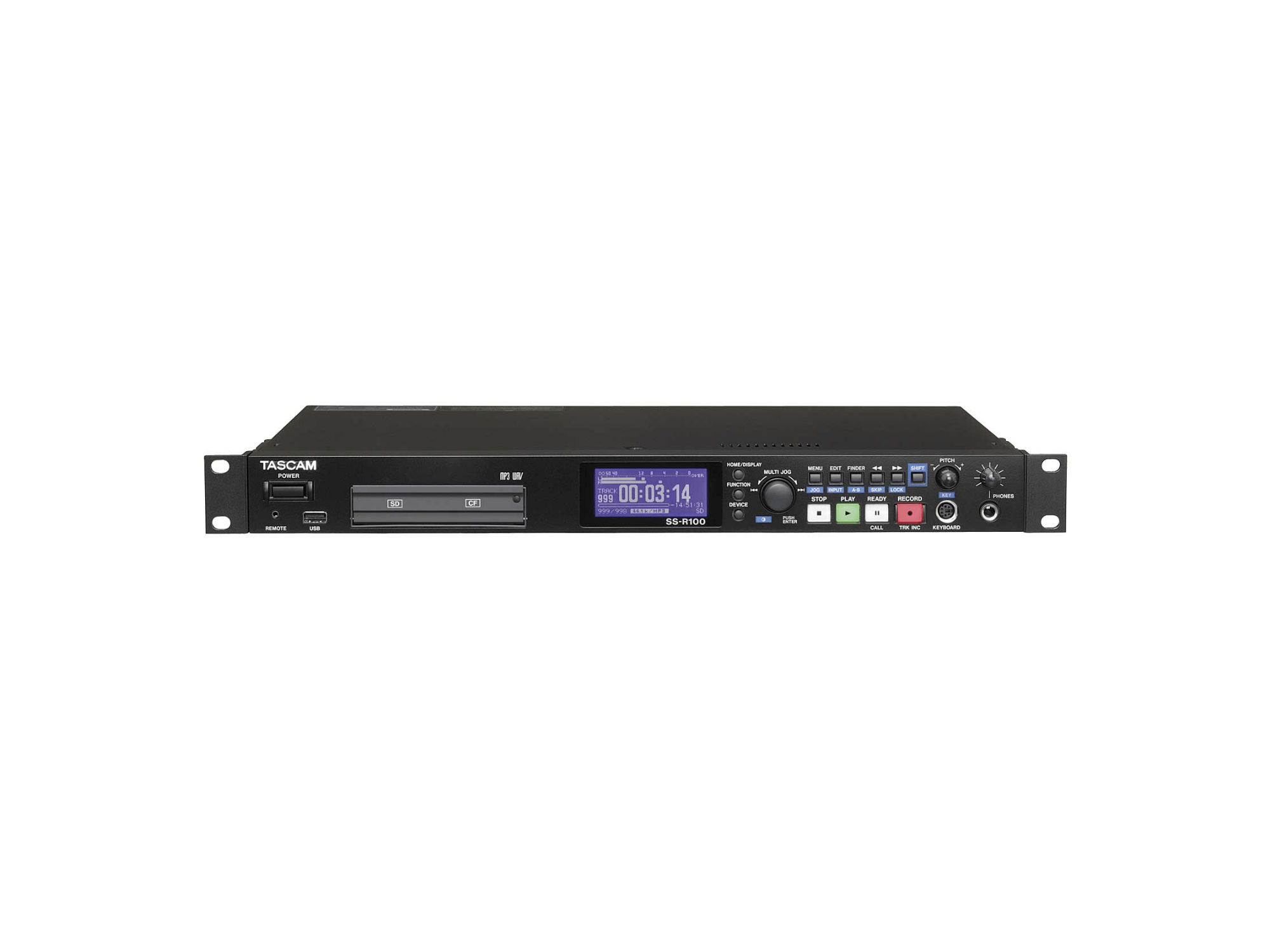 The SS-R100 is a single-rackspace solid state recorder designed for applications that currently use a cassette, CD or MiniDisc recorder. The SS-R100 records to SD, CF or USB memory in WAV format – or in MP3 format to achieve extended recording times.
Solid State technology provides hours of recording to affordable and secure media, and recordings can be transferred quickly to computers for editing, archiving or publishing on the internet. The SS-R100 is equipped with unbalanced audio inputs and outputs, SPDIF coaxial digital in and out with sample rate converter, a wired remote control and a computer keyboard input for folder/file naming and remote control. And, of course, users don't need to do without traditional features like pitch control, key control, auto cue, and many more.
If you need balanced i/o and serial/parallel control ports, have a look at the Tascam SS-R250N. Users who want an additional CD drive for recording and playback may be interested in the Tascam SS-CDR250N.
All the other specifications and features, https://www.tascam.eu/en/ss-r100#feat