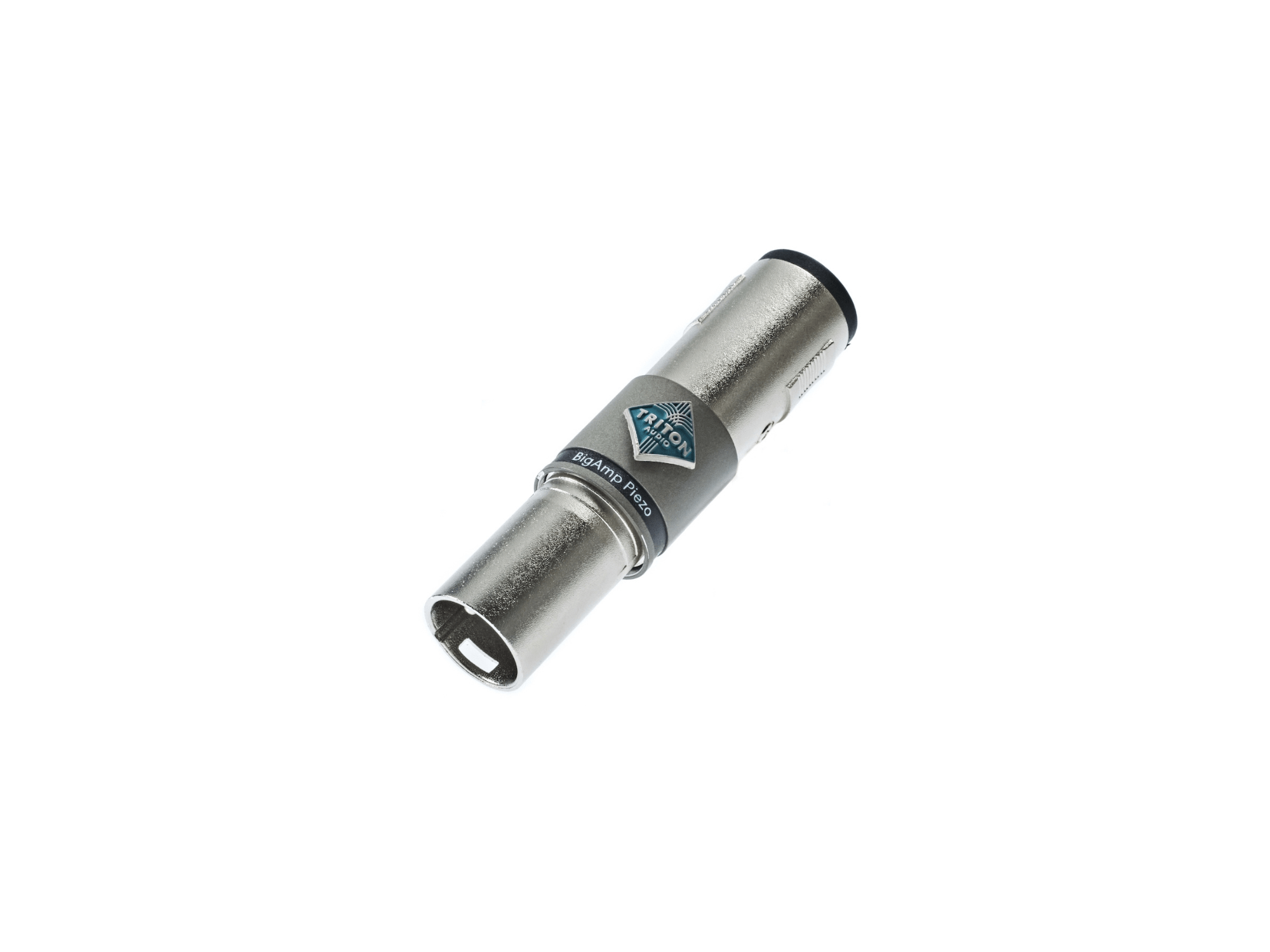 BigAmp Piezo is a small sized high-quality FET instrument preamp which performs equally well on stage as it does in a studio environment. It has a 1/4″ female jack input which accepts signals from piezo transducers.
BigAmp Piezo's low noise class A amplifier provides 3 dB of high-end amplification followed by a low impedance, balanced output buffer which reveals every detail and offers high-end sound quality. The output signal of your instrument will convert from an unbalanced to a balanced signal.
Small form factor 
An extra benefit might be BigAmp Piezo's small size, making it super portable. Bring your own high-quality DI everywhere. No hassle with batteries because BigAmp Piezo 's circuit is powered with phantom power. The small form factor combined with the ease of use makes that every touring musician should have a BigAmp Piezo in their case or gigbag.
Low noise Class A FET amplifier
3dB amplification
Female 1/4" TS jack input
Balanced XLR output
Lots of headroom
Frequency response 10Hz-100kHz (+/- 1dB)
Z-in 7.5 MΩ
Circuit is powered with 48V phantom power
More information – Triton Audio